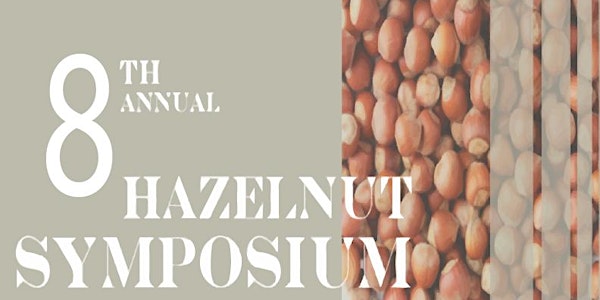 8th Annual Ontario Hazelnut Symposium: The Future of Hazelnuts in Ontario
Location
Best Western Brantford Hotel and Conference Centre
19 Holiday Dr.
Brantford, ON N3R 7J4
Canada
Description
Watch a video from last year's Symposium here!
On March 28, 2017, the Ontario Hazelnut Association, in partnership with the University of Guelph and Ferrero Canada, will host "The Future of Hazelnuts in Ontario", the 8th Annual Ontario Hazelnut Symposium, a gathering of growers, nurseries, companies, government, academics and executives who are involved in the hazelnut value chain in Ontario.
The program will speak to the future of the hazelnut industry in Ontario and hold the 5th Annual Ontario Hazelnut Association AGM.

The annual OHA Membership rate will increase to $75 after the Symposium (March 28th). To take advantage of the Early Bird Registration for the Conference and the Early Bird Membership Rate, use Ticket Option 1. Please note that all attendees MUST be registered - farms only need one OHA membership but all family members must purchase a ticket to the Symposium (either Early Bird Member Registration or Regular Member Registration).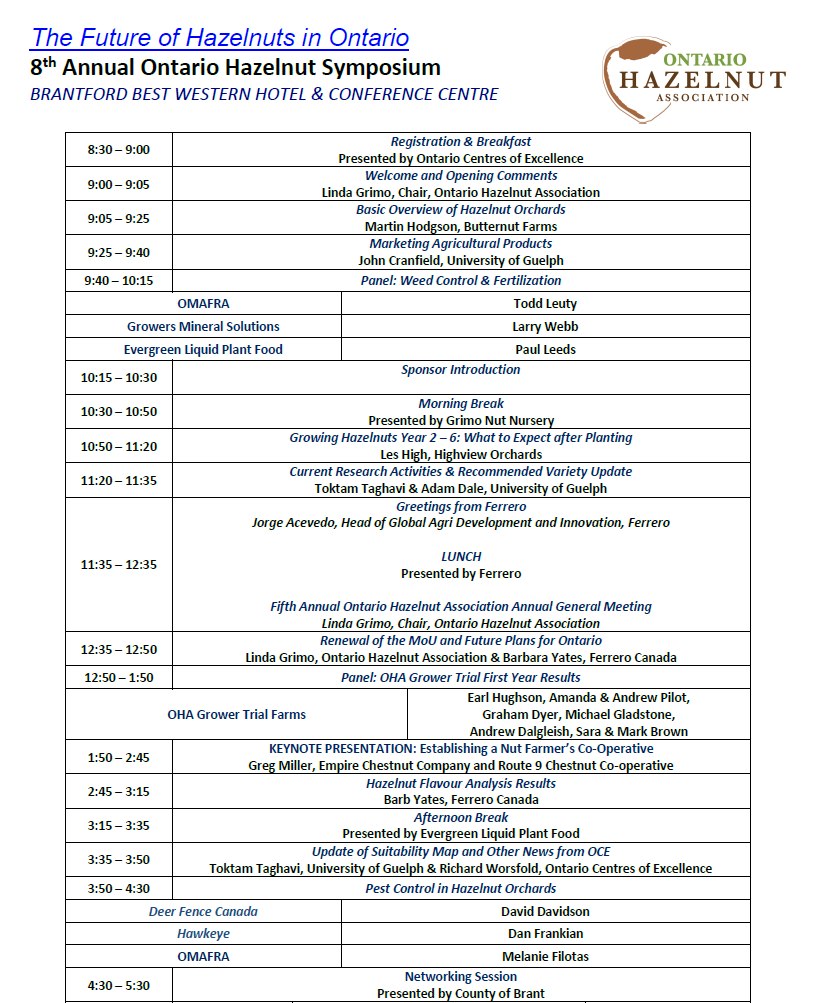 The 8th Annual Ontario Hazelnut Symposium is brought to you by the generous support of the following sponsors:

Event



Platinum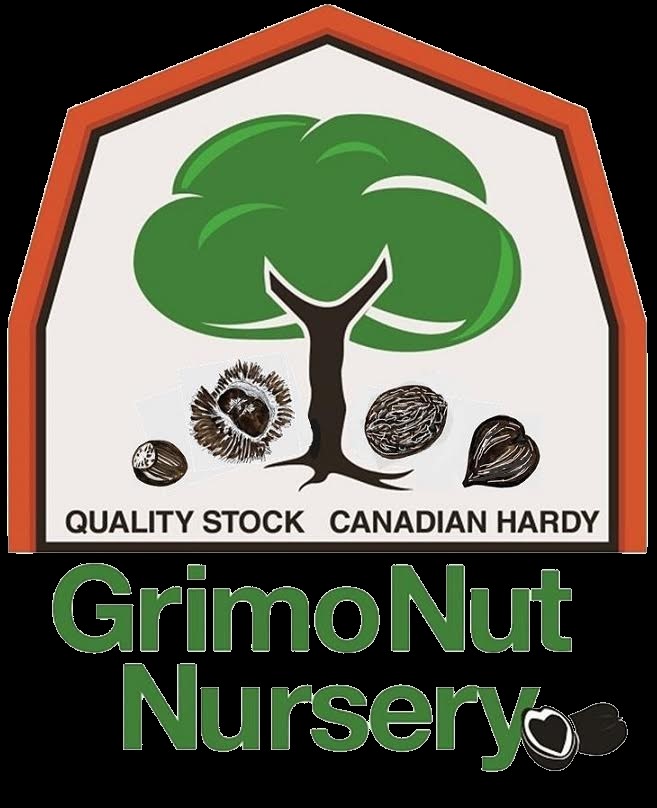 Gold