Description
Lead, Grow, and Manage the Business of a Dental Practice, Employees, and Patients
A Better Way Dental Business Panel is an opportunity to spend an afternoon with industry leaders sharing their experiences and advice. Includes complimentary lunch, an open Q&A, and an opportunity to meet one-on-one with panellists.
Dr. James Younger will moderate a panel exploring the strategy and knowledge required to create a successful practice with thriving leadership, management, culture, and human resources.
Panellists include Peter P. Li from ClearDent, Bianca Dornan from Practices Made Perfect, Casey Moore from Patterson Dental, and Samantha Leonard from Stream Dental HR. Each will share stories and experience in building the foundation of a thriving business.
Need a PDF to share with others? Download the PDF invitation here.
A Better Way Dental Business Panel Event qualifies for 3 CE Credits.

The Moderator and Panelists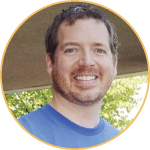 Dr. James Younger - TempStars - Moderator/Dentist/Entrepreneur
Since graduating Dentistry from the University of Toronto in 1999, Dr. Younger has been in private practice, currently working in a hospital setting serving patients with mental health needs.
In 2015, inspired to revolutionize dental temping through modern technology, he created TempStars. As Canada's largest and fastest growing dental temping network (serving over 1500 dental offices), TempStars makes it fast, easy, and stress-free for dental offices to find a good hygienist or dental assistant.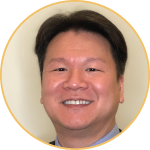 Peter P. Li - ClearDent - Leadership
ClearDent was founded in 2002, with Peter providing the leadership to go from a small startup to a nationwide provider of effective dental practice management software. Deeply passionate about technology and dogs, he draws on his inspiration as a leader from his roots as a programmer. By frequently asking the what-if questions that revolutionize both technology and business in oral health care, Peter has turned ClearDent into a go-to platform that is loved by dentists and office managers across Canada.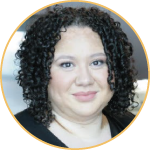 With twenty years in the field, Bianca has amassed a wide-spanning knowledge of all things dentistry. Her philosophy begins with the belief that a practices' greatest asset is the people it employs and is therefore passionate about bringing them the skills, knowledge, and tools necessary to achieve their greatest success. Her specialty is change management, and she excels in creative solutions for growing practices.

Casey Moore is the General Manager of Patterson Dental Edmonton Branch. Casey has three children aged 3, 6, and 8 years old. In his spare time, Casey enjoys spending time with Family, playing guitar, hockey, golf, & fishing.
Casey has a passion for people and leadership. He is very committed to an environment of a positive culture for his Team, Clients, and the Community.
Casey is very proud to lead a large team that is committed to providing exceptional customer service. They share a common goal which is to enhance the Practice lifestyle and the Patient experience.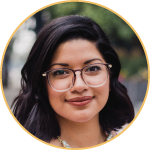 Samantha Leonard has been in the Dental industry for over a dozen years. She has worked every role, worn every hat and mastered all the traits that eventually lead her to become an Operational Manager with a well respected and world-renown Orthodontist, Dr. Sam Daher. Together, they started and built a multi-million-dollar practice from scratch and expanded to 6 locations across the country. Her managerial experience has helped her appreciate and identify the negative effect of a wrong hire, lack of systems and the adverse impact on team dynamics, quality of customer service, lost time and wasted money. She is passionate about helping the dental community, find & build their dream team and establish effective HR programs that will create the office culture that will take their practice to the next level!