Description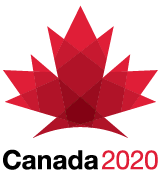 In Conversation with "A Black Man in the White House" Author Cornell Belcher
Canada2020 Studio Series | May 10, 2017 | 4:00 - 5:15 PM
On May 10, Canada 2020 will host Cornell Belcher in our Studio Space for a conversation about his new book A Black Man In The White House: Barack Obama and the Triggering of America's Racial-Aversion Crisis.

Registration is free and open to the public.

Cornell Belcher is an award-winning pollster and one of the premier strategists in national progressive politics.
His polling was the blueprint for the heralded 50-State Strategy as Pollster for the Democratic National Committee (DNC) under Chairman Howard Dean—Cornell was the first minority to be lead pollster for either national party.
He also served on the polling team for both Obama presidential campaigns, and has worked with both Senate and House Democrats as Senior Political Advisor to the Democratic Senatorial Campaign Committee (DSCC), Special Projects Director for the Democratic Congressional Campaign Committee (DCCC), and Women VOTE! Coordinator for EMILY's List. In 2015 he was an Institute of Politics (IOP) Fellow at Harvard University's Kennedy School.
He is a highly sought after political commentator, and is currently President of brilliant corners Research & Strategies.
Cornell will be in the Canada 2020 Studio on May 10th to talk about his new book with Susan Delacourt, host of Canada 2020's Brief Remarks podcast.