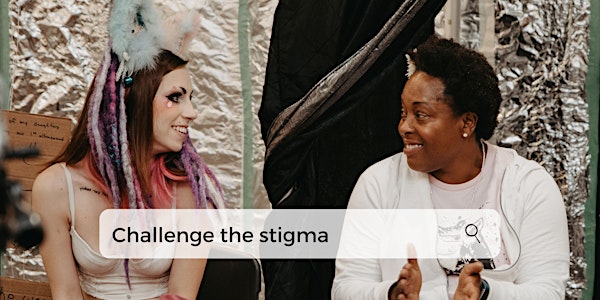 A Celebration of Strength & Resilience
A Celebration of Strength of Resilience of Employ to Empower's Entrepreneurs, and the residents of Vancouver's Downtown Eastside.
About this event
Join us online, on Friday June 19th, 2020, for a live screening of two beautiful videos, celebrating the strength and resilience of Sage Bullick and Deirdre Pinnock, both Employ to Empower Entrepreneurs and residents of the DTES.
Let's challenge the stigma, together, for one night and make lasting change.
At 6:00pm (PST), we will be sharing the stories, experiences, and journey of these powerful individuals, as we encourage everyone to challenge the stigma around the DTES.
Please note: The link to the live stream will be emailed to you the day of - so be sure to register beforehand.
The live screening is free to view on YouTube Live to ensure that the event is accessible to all, within and outside of the community.
~~~~~~~~~~~~~~~~~~~~~~~~~~~~~~~~~~~~~~~~~~~~~~~~
Throughout Canada, Vancouver's Downtown Eastside (DTES) is known as one of the top five poorest postal codes, off-reserves. Amongst Vancouver citizens, the DTES is often stereotyped as a community of people who are: "addicts", "lazy", "unmotivated", and "who have chosen to be there." But amongst the members of the DTES, it is known as a safe, non-judgement community of individuals who are there for one another.
"We all know everyone here. We all have everyone's back. We feel safe here."
Sometimes we don't know what we don't know. And it has been found that the influence of these stereotypes strengthen this division. The feelings of fear and uncertainty brought by the stigma hinders our community's engagement, and willingness to learn.
Here at Employ to Empower, we have been inspired by the importance of bridging this gap, not only throughout Development and Entrepreneurship programs, but through our Advocacy within the community. We have been fortunate enough to build strong, genuine, and compassionate relationships with the residents, actively working with rather than for the community members. With Advocacy comes finding ways to challenge the stigma that exists.
~About Employ To Empower~
Employ to Empower (ETE) is a registered charity, co-founded by Christina Wong in 2018, that provides residents in Vancouver's Downtown Eastside with access to development and entrepreneurial resources, like affordable microloans and business mentorship, to have long-term positive impact on their personal and economic well-being. ETE also actively advocates for positive social change in the Downtown Eastside community.
To learn more, visit https://www.employtoempower.com
Media Contact: Christina Wong Email: christina@employtoempower.com
Executive Director of Employ To Empower Cell: 778-928-1221
~Donate~
Leading up to and during the event, we encourage donations to Employ To Empower. Donations allow ETE to continue the long-term support of Vancouver's Downtown Eastside community and long-term impact on our members' personal and economic well-being.
Donate at Canada Helps https://www.canadahelps.org/en/dn/48128
~Acknowledgements~
This couldn't have been made possible without the power of collaboration. We're thankful for the support of Ash Tanasiychuk, a Communications Officer in the Faculty of Arts and Social Sciences, who wrote a proposal for an SFU Community Engagement Initiative (CEI) to hire a videographer with experience working in the DTES. Through his support, we had the opportunity to onboard Chaplyn, a talented videographer who captured the stories of Deirdre and Sage in an ethical and empowering way. With the efforts of Chaplyn, Ash and Employ to Empower, Deirdre and Sage, are excited to share their experiences and journey.