Description
It's the Christmas message full of hope, redemption and . . . ghosts.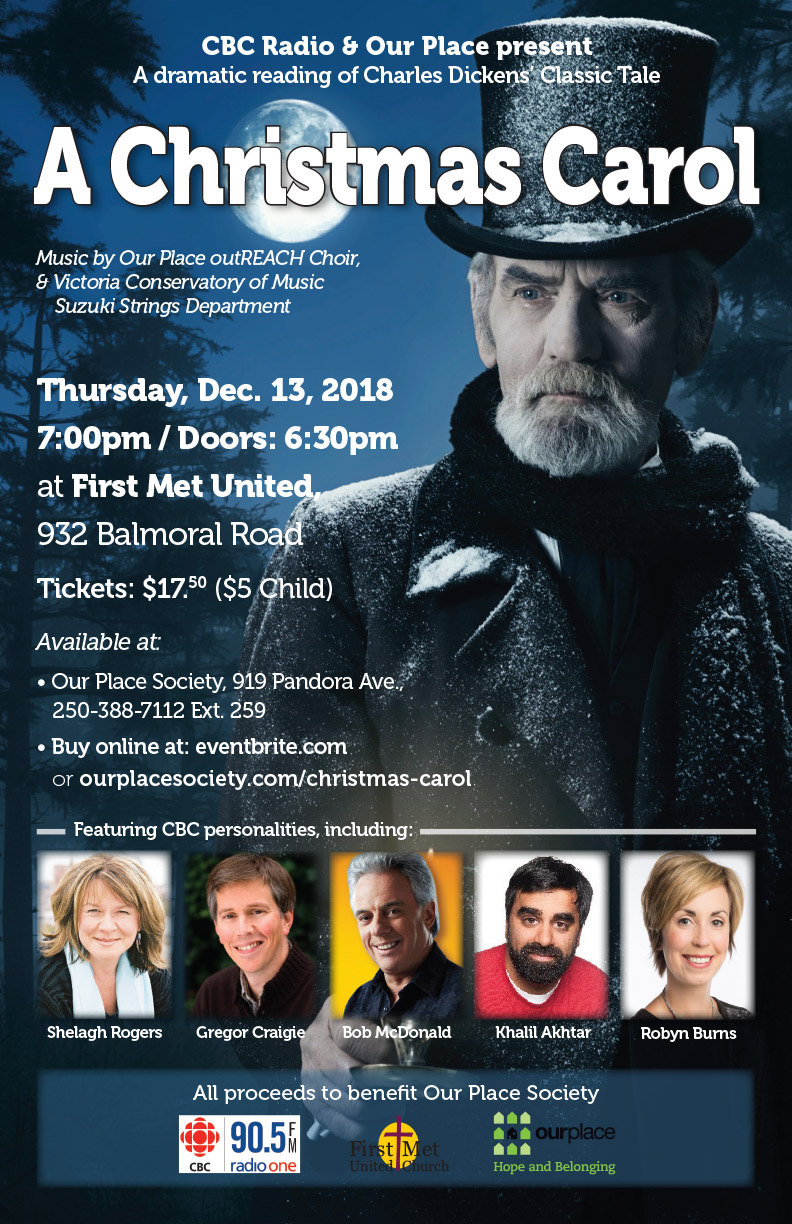 Featuring the vocal talents of CBC Radio personalities, including Gregor Craigie, Bob McDonald and Shelagh Rogers, CBC and Our Place present a dramatic reading of Charles Dickens' A Christmas Carol on Thursday., Dec. 13 at First Met United Church.
With music from the Our Place outREACH Choir, this special event promises to be a heart-warming evening for the whole family.
"Just like Scrooge, one can't help but be moved and transformed by the true meaning of Christmas as captured in this classic tale," says Don Evans, executive director of Our Place. "And watching favourite CBC personalities bring it to life is truly magical."