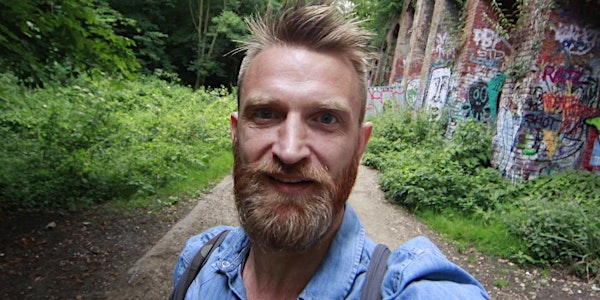 A City Within a Park - What if Toronto was a National Park City?
Location
Toronto Central Grosvenor St. YMCA Centre
20 Grosvenor Street
Auditorium
Toronto, ON M4Y 2V5
Canada
Description
Toronto calls itself "A City Within a Park," but Daniel Raven-Ellison has taken the concept much, much further. For the past five years he's actively campaigned to have London UK declared a National Park City ."The idea of a national park city is inspiring. It's a vision that so many people can share and contribute to in their own way."
Join us for an inspiring presentation from Daniel Raven-Ellison, a guerrilla geographer, National Geographic Explorer and founder of the initiative to transform the whole of Greater London into the world's first National Park City in 2019. For Raven-Ellison, a National Park City is three things: a place, a vision and a community.
In July 2019 London (UK) will become the world's first National Park City.
Could Toronto be a National Park City? We hope you'll attend this inspiring event and come away with a new view of what's possible for a city like Toronto.
Doors will open at 6:30pm.
Read More:
A former high school geography teacher, Daniel uses exploration to communicate complex and challenging ideas. This includes writing children's books, making films and creating websites. In 2017, working with National Geographic Partners, Cisco, Emotiv and ESRI, Daniel completed a walk of more than a thousand miles across all of the UK's 15 national parks and 69 cities, looking for insights to make a future National Park City successful. He did so while wearing an EEG that tracked and mapped his emotions. As well as criss-crossing and spiral walking around London, Daniel has walked across some of the world's largest cities, including Mexico City and Mumbai.
In 2018 Daniel completed an expedition and film that changes how people think about land-use in Britain, with each second of the film representing 1% of what the UK looks like from the air. His motivation? To make the case for more space being made for nature.
Daniel is a member of the World Urban Parks Healthy Parks Healthy Cities Committee, IUCN Commission on Education and Communication and Salzburg Global Seminar Parks for the Planet Forum.