Location
Canada Christian College
300 Water Street
Whitby, ON L1N 9B6
Canada
Refund policy
Refunds up to 1 day before event
Eventbrite's fee is nonrefundable.
A Conversation between Robert Kennedy Jr. & Dr. Julie Ponesse- Watch In -Person
About this event
THIS PAGE IS OFFERING TICKET SALES TO WATCH THE EVENT IN-PERSON
Tickets to attend IN-PERSON available by clicking the green "TICKETS" button on the top right of this page.
Robert F. Kennedy Jr. is a political icon — for more than half a century he's been a civil rights activist, crusading lawyer and a senior political statesman in America. He carries on the tradition of his father, Bobby Kennedy, and his uncle, John F. Kennedy, who shaped a generation of liberal thinkers.
So it's no surprise that RFK Jr. has been one of the leading voices against lockdown extremism and one of the most effective critics of the merger between Big Pharma and Big Government.
What is surprising — a wonderful surprise — is that he will be the guest of honour at a Canadian town hall meeting on Thursday, March 31! Doors open at 6 p.m., event begins at 7:00 p.m. EST.
First, Rebel News founder Ezra Levant will speak, sharing his insight on current mainstream headlines. Then RFK Jr. will be joining Dr. Julie Ponesse, the pandemic ethics scholar at The Democracy Fund, for a wide-ranging conversation about the pandemic, touching on everything from vaccine mandates to the failures of Big Pharma to the propaganda of the news media. You won't want to miss this event!
The conversation will be held in the high-tech auditorium of the Canadian Christian College in Whitby, Ontario, half an hour east of Toronto, and RFK Jr. will appear via video link on a huge, 50-foot LED screen. It's an amazing experience, and all are welcome — Tickets are $10 and discounts are offered for students and veterans to attend in-person. A limited amount of seats are being offered to those who have been recently unemployed due to vaccine mandates.
If you cannot attend in person, you can join by Zoom from anywhere in the world — you can access tickets for online attendance, by clicking here.
Dr. Julie has become a fan favourite for her articulate, passionate defence of ethics in this time of crisis. To be able to watch her and the great RFK Jr. in conversation is going to be an illuminating and inspiring event. Seating is limited, so get your tickets now!
This event promises to be the most important ones yet — and a symbol of hope that people across the political spectrum — from conservatives to die-hard liberals — can find common ground in civil liberties and free debate!
Please Note: RFK Jr. will not be attending in-person. He will be present to the audience through a large high definition LED screen. A recording may be available for later viewing but cannot be determined or promised at this time.
Special Announcement: We will hold a reception mix and mingle opportunity after the event, at the venue. Bring your My Choice book or purchase your very own copy at the event, author Dr. Julie Ponesse will be offering book signings to all in-person event participants.
Get your ticket to watch in-person by pressing the green "Tickets" button on this page.
HELPFUL TIPS:
1. If you purchased ticket(s) to attend online or in person before the Jan. 28th date was initially postponed, YOUR TICKETS ARE AUTOMATICALLY VALID for the newly rescheduled date. If you requested a refund since then, you will have to repurchase tickets for the new date of March 31st.
*If you don't have a copy of your ticket, please check your email inbox for a purchase confirmation from Eventbrite (you must have received this email on or before January 28th, 2022)
2. If you have purchased your ticket for the original date and cannot attend on the rescheduled date, you can REQUEST A REFUND by following the steps (click here).
3. If you wish to change (transfer) your ticket from online attendance to in-person attendance or vice-versa, please follow these steps (click here).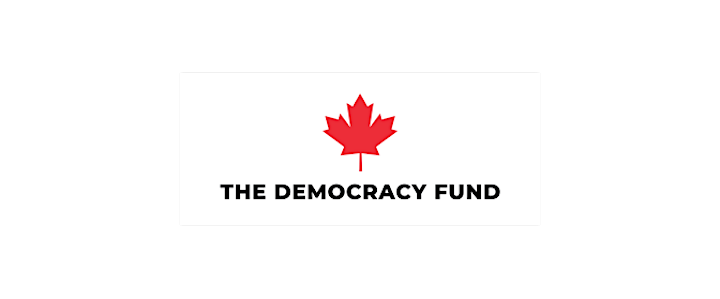 As part of the Faith and Democracy series, the participation of RFK Jr. and Dr. Ponesse is being sponsored by The Democracy Fund, a registered charity dedicated to Canadian civil liberties. Proceeds from ticket sales will go to The Democracy Fund.
To learn more about The Democracy Fund visit www.thedemocracyfund.ca