A Conversation Between Robert Kennedy Jr. & Dr. Julie Ponesse- Watch Online
About this event
THIS PAGE IS OFFERING TICKET SALES TO WATCH THE EVENT ONLINE
Tickets to attend ONLINE available by clicking the green "TICKETS" button on the top right of this page.
Robert F. Kennedy Jr. is a political icon — for more than half a century he's been a civil rights activist, crusading lawyer and a senior political statesman in America. He carries on the tradition of his father, Bobby Kennedy, and his uncle, John F. Kennedy, who shaped a generation of liberal thinkers.
So it's no surprise that RFK Jr. has been one of the leading voices against lockdown extremism and one of the most effective critics of the merger between Big Pharma and Big Government.
What is surprising — a wonderful surprise — is that he will be the guest of honour at a Canadian town hall meeting on Thursday, March 31!
First, Rebel News founder Ezra Levant will speak, sharing his insight on current mainstream headlines. Then RFK Jr. will be joining Dr. Julie Ponesse, the pandemic ethics scholar at The Democracy Fund, for a wide-ranging conversation about the pandemic, touching on everything from vaccine mandates to the failures of Big Pharma to the propaganda of the news media. You won't want to miss this event!
The conversation will be held in the high-tech auditorium of the Canadian Christian College in Whitby, Ontario, half an hour east of Toronto, and RFK Jr. will appear via video link on a huge, 50-foot LED screen. It's an amazing experience, and all are welcome — Tickets are $10 and discounts are offered for students and veterans to attend in-person. If you want to watch the event at the college, click here.
Dr. Julie has become a fan favourite for her articulate, passionate defence of ethics in this time of crisis. To be able to watch her and the great RFK Jr. in conversation is going to be an illuminating and inspiring event. Seating is limited, so get your tickets now!
Four of these town hall events have taken place in 2021, and they've been amazing. This one promises to be the most important one yet — and a symbol of hope that people across the political spectrum — from conservatives to die-hard liberals — can find common ground in civil liberties and free debate!
Get your ticket to watch online here!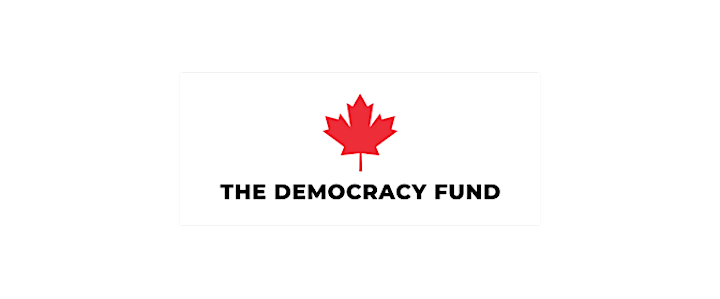 As part of the Faith and Democracy series, the participation of RFK Jr. and Dr. Ponesse is being sponsored by The Democracy Fund, a registered charity dedicated to Canadian civil liberties. Proceeds from ticket sales will go to The Democracy Fund.
To learn more about The Democracy Fund visit www.thedemocracyfund.ca
All purchasers of online attendance tickets, plus all those registered as attendees - get a ZOOM link sent to them through Zoom.us
With all events, the online ticket purchasers get this follow up email.
----------------------------------------------------------------------------
Thank you for registering to watch the event virtually.
PLEASE NOTE:
Thank you for registering to watch the event virtually.
PLEASE NOTE:
1. The Zoom link will be made available between 5 - 6 p.m. E.S.T on the date of the event -on March 31st
2. The Zoom link will be sent by email and may come from Zoom.us
3. Once you receive the link, you first have to register to get access to the link to view the event.
4. If someone else purchased a ticket on your behalf and did not input your name and email address as an additional attendee, you WILL NOT get a link emailed to you, but the purchaser will. Please request a link from the person who purchased a ticket on your behalf.
5. Please also check your spam and junk folders for the email (containing link) between 5 - 6 p.m E.S.T
6. The Zoom application must be downloaded onto your device and please register with Zoom, before assessing the link.
7. Exchange requests to attend in-person can be made by following the steps, by clicking here.
8. You can also request a refund by following the steps, by clicking here.
-------------------------------------------------------------------------
Please avoid looking for a link by clicking the "join link" in the ticket purchase - confirmation email that is sent to them after they purchase a ticket. The link will not be found there.
Also avoid looking for a link on the Eventbrite events page description area (this page we are on). The link will not be found here.
**The link should come directly to the email address that was used to purchase the ticket, and to the email addresses of any registered attendees whose information was inputted into the order form through the checkout process on the Eventbrite website. **
All purchasers and registrants get sent an email to the Zoom link at the same time, between 5 - 6 PM Eastern Standard Time.
We do not send any Zoom link emails to anyone before or after that time. If the email comes after a delayed time to your email, this may be a server issue. We can't say for sure.
Best Regards,
The Democracy Fund