Description
***TTC CLOSURE ALERT***
No TTC train service (but shuttle buses) on Line 1 between St Clair West and Union stations this Saturday, January 12 due to scheduled maintenance. Please plan your trip accordingly.



---


Curious about the life of a Professional Speaker?
Nina Spencer, a
seasoned, 22-year fulltime/veteran speaker, is coming to Keynote.
This is your chance to get honest answers to burning questions that you have about the professional speaking business!
Nina will candidly answer questions such as:
How

do I

launch my speaking business

/

switch from

my

9-5 job

?

How

do I

further evolve

my

current

speaking business?

How

do I

set and negotiate

my

fees?

How

do I

expand my

clientele?

What are some of the challenges

professional speakers face?
Nina's Bio
Best-selling Author of

Getting Passion Out of Your Profession, profiled by the National Post as "One of Canada's leading motivational speakers," periodic expert advisor on workplace issues to The Globe and Mail, recurring communications guru for Biz TV Canada (with episodes re-aired on Air Canada's Inflight Business station), and weekly-featured radio personality on Bell Media's 1150 CKOC in 2014 and 2015, Nina is a Toronto-based international keynote speaker who originally hails from corporate Human Resources and Organizational Development. Holding an honours degree in psychology, Nina brings

22

years of speaker expertise to each of her keynote and workshop

presentations

, is a recurring guest of well-known radio and television programs (such as TVO's respected The Agenda, Workopolis, BNN, CTV's Report on Business, Zoomer Radio/AM 740 and CBC

Radio

), and has been profiled by publications such as Profit, Canadian Business, Canadian Manager, Maclean's Newsweek, Huffington Post, Reader's Digest and Chatelaine Magazines

.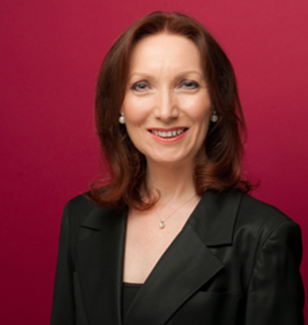 Directitons to the venue
https://keynote.toastmastersclubs.org/directions.html
Light Refreshment will be served.
If you have any questions, please contact:
Yasseen Tasabehji - VP Public Relations, Keynote Speakers Advanced Toastmasters Club
Yasseen.ta@gmail.com