Description
Housing is not simply an economic or design issue; it's profoundly personal. However, conversations about housing solutions often exclude the perspectives of individuals with lived experience.
On Thursday March 15, The Tyee is proud to present author and placemaker Jay Pitter, offering reflections from her recent book research through communities in the Arctic, Newfoundland, Edmonton, Whitehorse, Montreal North and more. In spending time with community hosts uncovering a diverse range of housing vulnerability stories, Jay has designed a process called Deep Listening Circles.
Stories and other forms of human-centred data can significantly build knowledge and empathy. Join the Tyee and Jay as she brings her reflections to Vancouver, and invites us into Deep Listening Circles, intended to create the comfort required to explore housing and ideas of feeling at home in changing cities like ours. Highlights of the process include:
A storytelling circle featuring the insights of individuals with lived experiences of housing vulnerability;

Small table conversations with housing experts and other city-builders across multiple professional disciples exploring intersectional housing vulnerability issues—or what Jay describes as the housing ecology;

A simple matrix activity that can be used to have holistic housing conversations that lead to more responsive interventions.
This engagement is part of the Tyee's Housing Fix, a multi-year solutions journalism project on Canada's housing crises, and is supported by the Catherine Donnelly Foundation, Columbia Institute, Landlord BC, and Real Estate Foundation of BC.
Sliding scale ticket price to cover costs, but if you do not have a credit card, or would like a complimentary ticket please email jageson@thetyee.ca.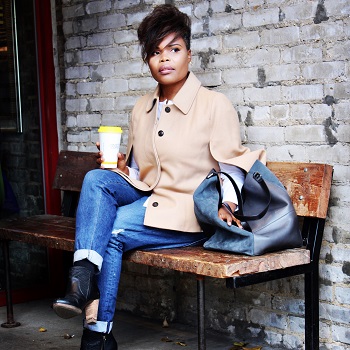 About Jay Pitter
Jay Pitter, MES, is an award-nominated author and placemaker whose work has consistently resulted in co-creating more inclusive and vibrant cities. She has spearheaded large-scale, institutional, city-building processes—rooted in neighbourhood knowledge—that address growing divides in urban centres. Most recently, she collaborated with Westbank to increase community engagement in the Honest Ed's redevelopment process; consulted on Edmonton's new heritage plan; and led a professional development process for the City of Toronto's Shelter, Support and Housing staff team. While Jay has worked on a diverse portfolio of initiatives, housing has evolved as a key focus.Advocating for dignified, safe, and affordable housing is not just a professional mission for Jay; it is personal. Her city-building values are informed by her childhood experience growing up in social housing. She has also been influenced by the long-term mentorship of her second grade Irish Canadian teacher who modelled the power of reaching across racial, class, and gender differences. In addition to housing, Jay also focuses on democratizing urban design, social urbanism, and story-based public engagement. She regularly sparks important conversations on these topics through media platforms such as the Agenda with Steve Paikin, CBC Radio, Maclean's, and Canadian Architect; and through educational institutions like Ryerson University where she has taught an urban planning course. Moreover, Jay co-edited Subdivided, a Coach House anthology exploring inclusive city-building. She is now working on her second book Where We Live, which will be published by McClelland & Stewart at Penguin Random House Canada.