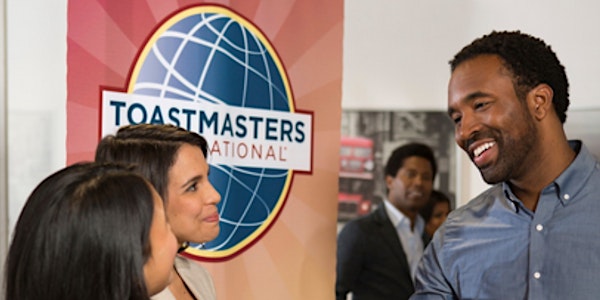 A Dynamic public speaking group. The Weston Mount Dennis - Toastmasters
Speak with confidence! Practical, step by step approach to being a better speaker.
About this event
Weston-Mount Dennis Toastmasters (online via zoom)
every Thursday @ 7:00 p.m. via Zoom
We provide a practical step by step solution, while holding your hands to get you there: a better speaker.
You know learning is done best in relaxed, fun loving environment. That's our guarantee!
We are a diverse group, so rest assured you will find kinship in our members while you
Gain new skills
Find your voice
Why Weston-Mount Dennis?
Dedicated mentors will help you achieve your individual goals.
Members who support members.
Structured yet entertaining environment to learn in!
Come learn and laugh with us. Visit our toastmasters club! It could change your life.
Register for one of our online weekly meetings to see what it's all about.
Contact:
Email: wmdtoastmasters@gmail.com
Visit our website: https://7322471.toastmastersclubs.org/