Description
You are invited to join us for a special festive celebration of the Feast of Tabernacles
This
feast is a Biblical Feast for all people celebrating the provision of God.
Join us for:
Understanding the significance of the Biblical Feasts

Understanding the prophetic significance of the times we are living in

Taking part in fun worship, including learning circle dances as we celebrate God

Instruments and flags welcomed

Healing ministry time provided

Rejoicing together with free food!
Date: Oct 22, 2016
Time: 2-6
Place: 54332 Maple Grove Line Eden , Ont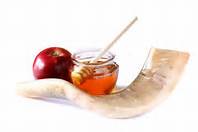 Invite your friends and family! Please register for this free event on eventbrite.ca so we can plan the meal accordingly. Children 3 years and up require a ticket.
For more information please contact Darlene Mulholland 519-866-5082, Shannon Bakker 519-466-3763, or Nancy Spriet 519-875-2927