A First Look: clearVIEW Workshop
Description
A First Look: clearVIEW Workshop 
Is it time to get clear on your connection strategies and goals for your business, organization, or group?
Introducing a unique and attentive approach to helping you get clear on your connection strategies and reach your goals. This workshop is right for you if you are running your small buiness, leading your organizations events, marketing, fundraising or communications team, or involved in a community group and want to experience greater focus and overall success. 
What is a connection strategy?
Anything that allows you to connect effetively with your audience, customers, or donors in a strategic way - maximizing your resources and putting the best ideas together to support your growth. Marketing activities, special events or gatherings, or ongoing promotions all play a role in keeping your business or organization viable and thriving.
OUR CANDY clearVIEW CONSULTATION IS ALL ABOUT YOU
Before you jump right in and start planning an event or campaign it's important to answer some foundational questions about your business, organization, or group. It's a big commitment to invest in online or offine strategies - wouldn't it be better to have a clear view before you begin? This workshop will be the start to creating connection strategies with your eyes wide open.
WHAT IS A clearVIEW CONSULTATION?
The full clearVIEW consultation is everything you need to get planning or promoting your event with all the information and inspiration upfront! Now you can get a taste of what questions to ask and how to work through your own plan using the unique Candy Event Consulting process. 
In this First Look: clearVIEW Workshop you will learn how to clarify your VISION, determine your desired level of INVESTMENT, explore how you'd like to ENGAGE with your audience, and in the end, what would make this all WORTH it for you and your team. We know you are working toward your success – and getting a clearVIEW is the first step! 
The 4 Elements of Candy's clearVIEW Process 
V – VISION
I – INVESTMENT
E – ENGAGEMENT
W – WORTH
WHAT YOUR SESSION WILL LOOK LIKE:
6:30 – Welcome and Coffee
7:00 – Introductions 
7:15 –  A clearVIEW Overview 
7:30 –  Getting Clear + Making Plans
8:30 – Making Your Plan Personal
9:00 – Wrap Up and Mingle
WHAT YOUR SESSION WILL INCLUDE:
REFRESHMENTS – Specialty Coffee or Tea and Light Snacks
MATERIALS – A First Look: clearVIEW Workshop Introduction Booklet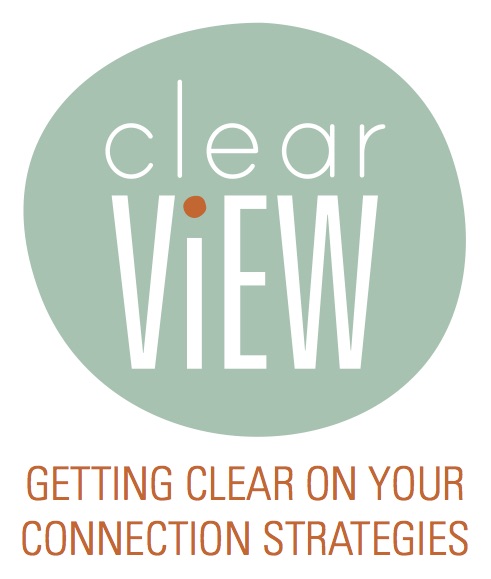 WANT TO TAKE THE NEXT STEP WITH A PERSONAL clearVIEW CONSULTATION?
The clearVIEW Consultation is a service presented by Candy Event Consulting, Inc © 2015
We are here to support the goals of your business, organization, or group. If you'd like to book your personal clearVEIW consultation contact the Candy Event Consulting team at 1-800-560-8180, by Email at Consultation@CandyConsulting.ca, or visit www.CandyConsulting.ca/Consultation
Bookings start at $275 for a targeted one hour consultation that includes a full report with our recommendations.