Description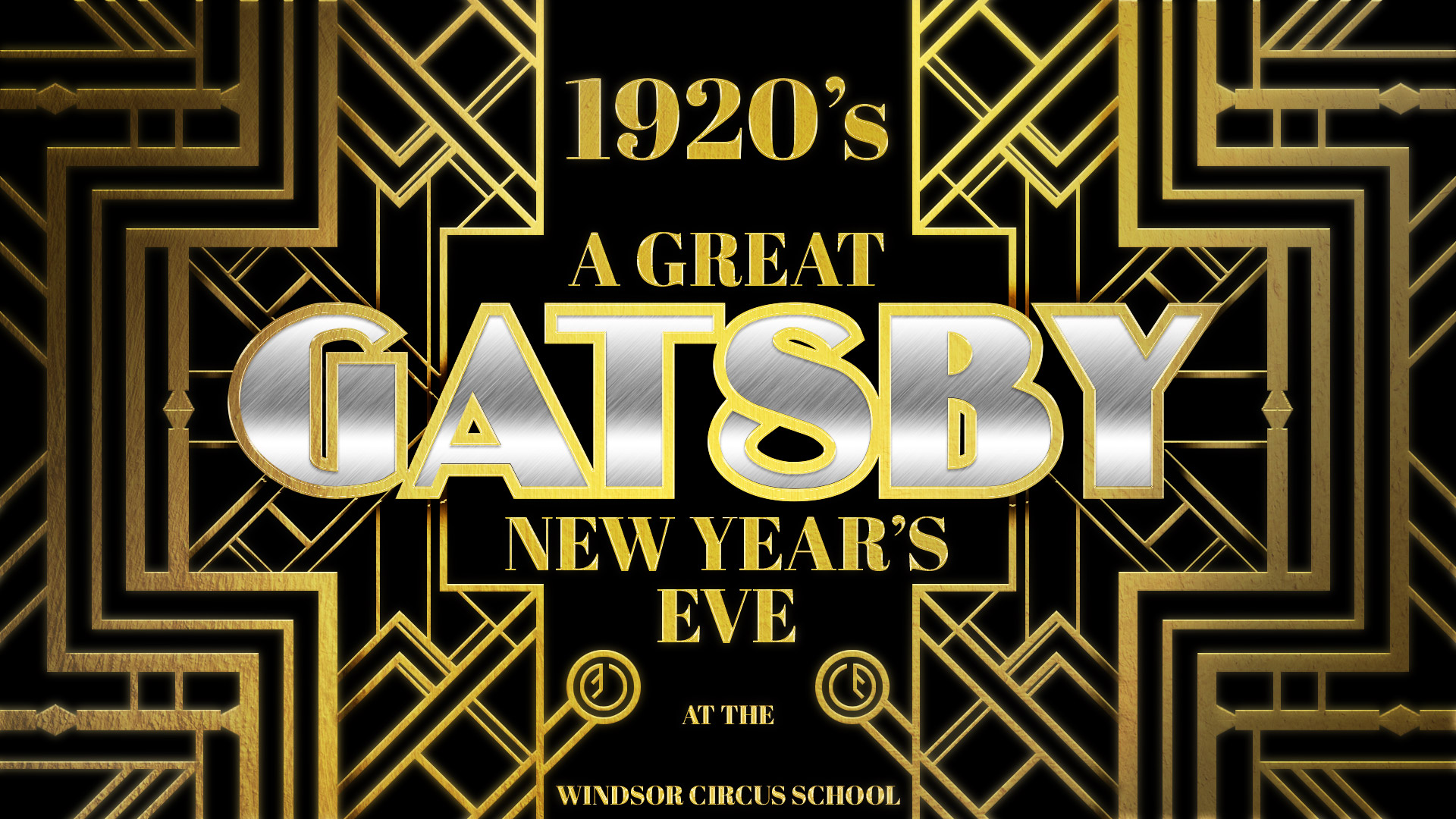 ---
Check out our 2018 New Year's Party Video, Cirque Du Nuit: https://vimeo.com/375379136
---
Join us New Year's Eve as we pull back the curtain of time and return to the Gilded Age!
Prepare to enjoy a night out of this century with the latest and greatest in 1920's entertainment and cuisine. Have an old fashioned at our ice bar (that is, an entire bar made of ice), listen to live jazz, watch the flapper girls, and of course expect a show or two.
The Windsor Circus School, Height Entertainment, Eclipse Entertainment, and Alex Newman proudly present A Great Gatsby New Year's Eve!
Looking to exceed the marvellous 'Cirque Du Nuit' two years ago, you do not want to miss this, so let's bring on the dancing girls and put the champagne on ice!
Make sure to get your ticket old sport, as they are limited and only one of those will get you in on the big night.

$65 each, $120 for couples tickets.
Includes entry and exit, entertainment, hors d'oeuvres, Personal mini champagne bottle.

Entertainment and attractions will include, but is not limited to;

A live jazz band

A bar made entirely of Ice

Burlesque show

Dancers, acrobatics, art, and human spectacle
After midnight the facade begins to break and we will return to 2020
Drinks will feature a selection of 1920's classic cocktails (think gin martini's) and prohibition specials (think Shirley Temples).
Marijuana has not been criminalized yet, and that's the bee's knees.
Our courtyard will be fully equipped with propane heaters, so cut a cigar or smoke a spliff.
Hors d'oeuvres will be served throughout the evening and will include vegan fare.

If you have any questions, please contact the Windsor Circus School or Alex Newman. See you there Old Sport.

19+
Tickets are available for purchase at the Windsor Circus School with cash or debit without the Eventbrite fees anytime the school is open. Please check https://windsorcircusschool.com/about for hours and directions.

Doors Open - 9:00PM
Doors Close - 2:00AM
Please Leave - 2:30AM
Seriously Go - 3:00AM
Check out our last party and what we have planned for this year
---