A Holistic and Scientific Approach to Spirituality: 1-Day Spiritual Worksho...
Description
Are you interested in taking your spiritual practice to the next level, but you are not sure how to do so? SSRF's 1-Day spiritual workshops may provide the answers you are looking for. Our 1-Day spiritual workshops provide you with all the tools you need to deepen your spiritual practice and experience more peace and happiness in your life. By attending, you will have an opportunity to learn from experienced SSRF seekers and connect with like-minded seekers interested in Spirituality.

In the workshop we will train you in the Personality Defect Removal (PDR) process which has been created and developed by His Holiness Dr Athavale (who is the founder of the Maharshi University of Spirituality). This training will give you practical tools to reduce defects and enhance qualities required for spiritual progress.

Along with this, we will elaborate on how to recognise spiritual distress and we will provide you with simple and yet potent self-healing tools to protect yourself spiritually.

Additionally, you will be introduced to the unique spiritual research that SSRF in association with the Maharshi University of Spirituality has been conducting for the past 30 years.

If you regularly practice the various aspects of Spirituality that you will learn in this workshop, you will gain the benefit of progressing spiritually at a faster rate and experience peace of mind.

Program of the Workshop

11:00 AM - 12:00 PM | Technique for Personality Development by H.H. Dr. Athavale: Importance of Personality Defect Removal (Presentation)
12:00 PM - 13:00 PM | Lunch ( Vegetarian lunch will be provided)
13:00 PM - 14:00 PM | Unique method for Personality Transformation (Presentation )
14:00 PM - 16:00 PM | Are you facing distress? Learn how spiritual energies affect our lives (Presentation)
Powerful healing techniques for you and the environment (Practical session + demo)
16:00 PM - 16:30 PM | Tea Break ( Tea and refreshments will be provided)
16:30 PM - 18:00 PM | If animals can perceive spiritual vibrations, why can't humans ? (Presentation)
Registration fee: $30 USD
Please note that registration is needed for the event. Please write to us at ssrf.workshop@ssrf.org if you have any queries or help you need for the event or call us at 201 785 7773
About the presenters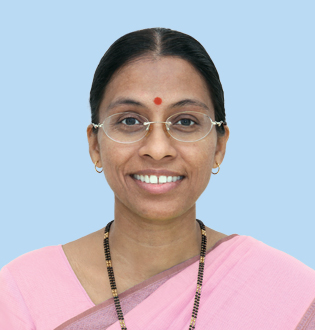 Her Holiness Bhavna Shinde started her spiritual practice in USA in 1999 under the guidance of SSRF and His Holiness Dr Jayant Athavale. Ever since she was a child, the lives of Saints held a special place in her heart and she yearned to be like them. She faced life's difficulties with faith in God and living by the principles of Spirituality that she learned at SSRF. It helped her gain deeper insights into guiding others in their spiritual journey. In January 2015 she reached Sainthood.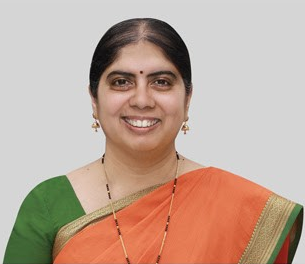 H.H. Mrs Shilpa Kudtarkar was curious about spirituality since childhood and would often think about how & why God created us. When she was 10 years old, she asked her mother, "How can I experience God?" and to that, her mother replied that she would experience God when she would meet a Saint like Swami Vivekananda. When Shilpa came across H.H. Dr. Athavale she felt she had met her Vivekananda (Guru) in this lifetime and began her spiritual practice under the guidance of SSRF in 1994. She feels that doing spiritual practice under the guidance of SSRF has made experiencing God a reality and not just concept and she is greatly indebted to SSRF for that. She spends all of her free time for the spread of spirituality in the US.
This event is organized by:
The Spiritual Science Research Foundation