A Master Class on IT Security: Roger Grimes Teaches Ransomware Mitigation
Join us Tuesday evening for a Master Class on IT Security: Roger Grimes Teaches Ransomware Mitigation
About this Event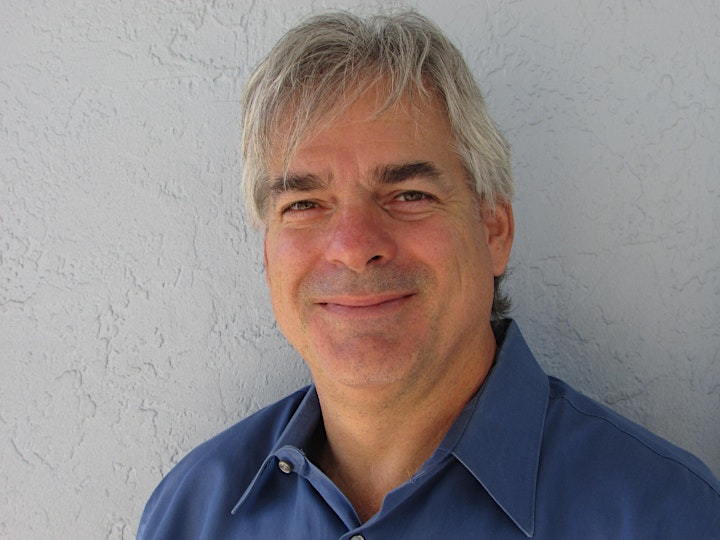 A Master Class on IT Security: Roger Grimes Teaches Ransomware Mitigation
Join us for a lively, interactive ONLINE session presented by data-driven defence evangelist with KnowBe4, Roger Grimes.
ABOUT OUR EVENT
Cyber-criminals have become thoughtful about ransomware attacks; taking time to maximize your organization's potential damage and their payoff. Protecting your network from their growing threat is more important than ever. And nobody knows this more than Roger A. Grimes, Data-Driven Defence Evangelist at KnowBe4.
With 30+ years experience as a computer security consultant, instructor, and award-winning author, Roger has dedicated his life to making sure you're prepared to defend against quickly-evolving IT security threats like ransomware.
Join Roger for this timely webinar to learn what you can do to prevent, detect, and mitigate ransomware. You'll learn:
• How to detect ransomware programs, even those that are highly stealthy
• Official recommendations from the Cybersecurity & Infrastructure Security Agency (CISA)
• The policies, technical controls, and education you need to stop ransomware in its tracks
• Why a good backup (even offline backups) no longer saves you from ransomware
You can learn how to identify and stop these attacks before they wreak havoc on your network.
ABOUT OUR PRESENTER
Roger A. Grimes, Data-Driven Defence Evangelist for KnowBe4, Inc., is a 33-year computer security consultant, instructor, holder of dozens of computer certifications, and author of 12 books and over 1,100 magazine articles on computer security.
He has spoken at many of the world's biggest computer security conferences, been in Newsweek™ magazine, appeared on television, been interviewed for NPR's All Things Considered™, the Wall Street Journal, and been a guest on dozens of radio shows and podcasts. He has worked at some of the world's largest computer security companies, including Foundstone, McAfee, and Microsoft.
Roger has consulted for hundreds of companies, from the largest to the smallest, around the world. He specializes in host and network security, quantum security, identity management, anti-malware, hackers, honeypots, Public Key Infrastructure, cloud security, cryptography, policy, and technical writing.
His certifications have included CPA, CISSP, CISA, CISM, CEH, MSCE: Security, Security+, and yada-yada others, and he has been an instructor for many of them. Roger's writings and presentations are often known for their real-world, contrarian views. He was the weekly security columnist for InfoWorld and CSO magazines between 2005 - 2019.
EVENT DETAILS
Note: To encourage members and guests to register early for this event we're offering an ("late") Early-Bird Registration Incentives:
Door Prize Draw: From all early-bird attendees who actually check-in for the event and are still online at the end, there will be a draw for a $50 VISA Gift Card, donated by True North Group.
These incentives are intended to help CIC members and guests support businesses during the CovID-19 pandemic. So, what's the catch, you ask? To qualify for this Early-Bird Registration Incentive, you must register via Eventbrite by 5:00 pm MDT on Friday May 14 2021.
You must register via Eventbrite to attend this virtual event and qualify for the Early-Bird registration draw. Registration links for the virtual event will only be sent to those registered. Registrations will NOT be accepted after 12:00 Noon on Tuesday May 18th (i.e. No latecomers allowed!)
Date: Tuesday May 18 2021
Time: 6:00 PM - 8:00 PM (Presentation starts at 6:35 pm after informal networking)
Place: This is an online/virtual event.
Cost: Current CIC Members: FREE
Guests & Future CIC Members: $20.00 (Credited to CIC Dues if you join within 30 days)
ABOUT OUR SPONSORS
Event Sponsor
KnowBe4
KnowBe4 is the world's first and largest New-school security awareness training and simulated phishing platform that helps you manage the ongoing problem of social engineering.
The KnowBe4 platform is user-friendly and intuitive. It was built to scale for busy IT pros that have 16 other fires to put out. Our goal was to design the most powerful, yet easy-to-use platform available.
Customers of all sizes can get the KnowBe4 platform deployed into production twice as fast as our competitors. Our Customer Success team gets you going in no time, without the need for consulting hours.
We are proud of the fact that more than 50% of our team are women, where the average in cyber security is just 20% of employees.
Platinum Sponsor
Microsoft Canada
Established in 1985, Microsoft Canada Inc. is the Canadian subsidiary of Microsoft Corp. (Nasdaq "MSFT"), the worldwide leader in software, services and solutions that help people and businesses realize their full potential.
Recognized as one of Canada's Great Places to Work, Microsoft Canada Inc. provides nationwide sales, marketing, consulting and local support services. Headquartered in Mississauga, Microsoft Canada has nine regional offices across the country dedicated to empowering people through great software. Microsoft Canada is a creative workplace which attracts the best and brightest talent in the IT industry who bring an ever evolving vision of the future to reality.
Microsoft software helps businesses and consumers to reach their full potential, however they define it. Woven throughout daily life, whether it be work or play, Microsoft technologies flourish when they get into the hands of millions of Canadian partners and customers enabling innovation often in new ways.
Microsoft Canada is equally passionate about committing to Canadian communities. Since its inception, Microsoft Canada has had a corporate giving philosophy that goes beyond financial donations to champion inventive forms of philanthropy. For more information on how Microsoft Canada has joined forces with organizations across Canada to make a difference and invest in local communities visit microsoft.ca/citizenship.
As a registered not-for-profit association, CIC has met the qualification requirements for discounted and donated Microsoft software distributed through TechSoup Canada. Microsoft has donated 10 Office 365 Business Premium subscriptions plus 25 Office 365 E1 subscriptions for CIC's internal use. This software is used by CIC for operational and administrative purposes.
Silver Sponsors
iTech Calgary Conference 2021
iTech is Canada's leading portfolio of IT technology conferences and exhibitions focusing on Infrastructure, Cloud, Security, Data Centre, Virtualization & Mobility.
At iTech you will have the opportunity to; discover new cutting edge products & services, network & meet new people in the industry, stay up-to-date on the latest technology trends, see technology in action through live demonstrations, attend conference seminar sessions, research information to enhance your IT strategy, enjoy this Local event right in your backyard!
CIC Members are eligible to receive free VIP conference registrations valued at $99.
True North Group Inc
True North Group Inc. provides Canadian integrated cloud, managed IT and security services as well as professional IT consulting services to small and mid-market enterprises.
True North Group provides door prizes at many events as well as contributions toward CIC's operational funding.
IBM Canada
In 2017, IBM was 100 years old in Canada. This century has been driven by innovation that matters to our clients, our people, our country and the world. We are proud to be part of a company that has dedicated a century to finding solutions to contemporary challenges with a vision of the future. Innovation, transformation, and pioneering have always been part of our culture. This second century of IBM will continue to change the world.
IBM provides CIC with free meeting space for our monthly in-person events.