Description
New Horizon Career Club (NHC) and Art Calorie present you the first of its kind - "A Midsummer Night's tale - Art Exhibition and Mixer" in the heart of Toronto Distillery District.
This creative and inspiring night will feature curated 'Life in Color' exhibition which includes an incredible collection of works in photographs, paintings, and sculptures by Arta artists-in-residence. There are also beautiful and exciting new artists to Arts gallery, working in beautifully energetic and colorful works. Exciting vibrant colors will dance around the gallery as each artist challenges the way we view color and the impaction presence it has in our life.
You will also enjoy:
Artistic and award winning virtual reality artworks, sponsored by the VRPlayin
Contemporary Dance performance
The performance of Toronto's very own Techno DJ Mønochef, His album,"Sound of Toronto", experimented varies sounds collected from Torontonian's everyday life.
Finger foods and drinks
Ticket: $55 online ordering and $70 at door. Price includes one alcohol/non-alcohol beverage, cash bar is available
Come and enjoy the creative energy, and connect with VIPs from Toronto's Financial District. This is where Finance meets the Art, a collision of brain's two spheres.
Dress to impress!
*Invited VIPs include:
Director, VP, Trader, MD of Bank of Montreal
VP, MD of Scotia Bank
Portfolio Manager, Director of RBC
Senior Analysis of Bank of Canada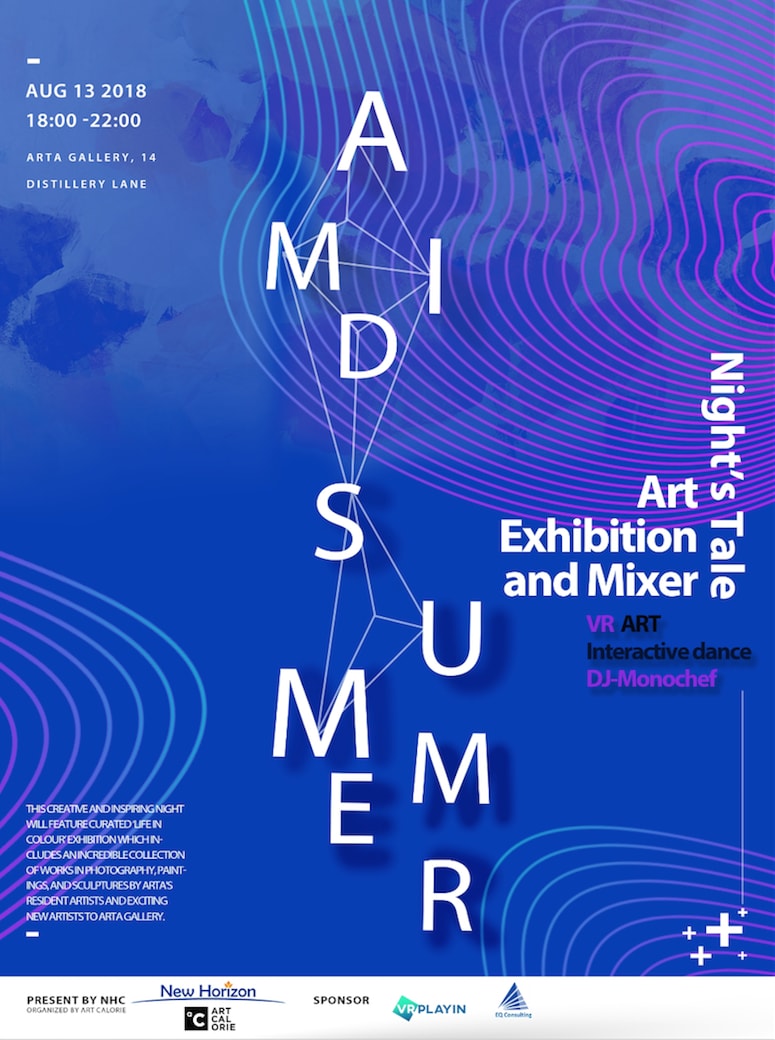 About NHC:
New Horizon Career Club (NHC) is a non-for-profit organization, which is dedicated in supporting young professionals' on career development, primarily to the group who work in the financial services industry. We:
-Offer exceptional professional development opportunities to our members through all stages of their careers, including career development series, mentorships, distinguish speaker events and topic-specific workshop;
-Provide volunteer opportunities to connect with senior leaders in the industry;
-Invite senior professionals to share their experiences and knowledge, and accelerate newcomers' development in specialized fields,as well as shaping leadership and management skills in a professional environment.
For Media and Sponsorship inquiries, please contact: contact@artcalorie.com