Description
A National Plastics Pollution Strategy for Canada
Join us for a lively panel discussion, hosted by Professor David Boyd, on a national plastics pollution strategy for Canada. Professor Boyd was recently appointed the UN Special Rapporteur on Human Rights and Environment. This event is part of the Policy in Practice series by the School of Public Policy and Global Affairs.
Wednesday, October 17
12:30pm – 2:00pm
Liu Institute for Global Issues - Multipurpose Room
Light refreshments provided
Recent polls indicate that plastic pollution is now the #1 environmental concern among Canadians. How big is the problem? What is being done today--at UBC, in Vancouver, and in Canada? What needs to be done in the future? What are the most promising approaches to tackling plastic pollution? Hear from our panelists and how they hope to address some of these questions.
Moderated by: Professor David Boyd
Panel Speakers:
Hadi Dowlatabadi, Professor at IRES, Canada Research Chair, Applied Mathematics of Global Change
Usman Valiante, Expert on plastics recycling; Senior Policy Analyst, Corporate Policy Group
Stephanie Hewson, Lawyer, West Coast Environmental Law
Fiona Beaty, Marine biology graduate student, Department of Zoology, UBC
Kaleigh Davis, Marine biology graduate student, Department of Zoology, UBC
Shea O'Neil, Manager of Operations, Office of the Mayor at City of Vancouver
Learn more here about how Kaleigh Davis and Fiona Beaty have been researching plastics on campus and ways to drastically reduce the amount used.
Co-hosted by: School of Public Policy and Global Affairs and the Institute for Resources, Environment and Sustainability, UBC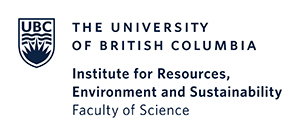 Organizer of A National Plastics Pollution Strategy for Canada
The UBC School of Public Policy and Global Affairs (SPPGA) leads the way in public policy research, innovation and learning. Researchers, policy makers and aspiring change makers come here to explore local and global issues, find policy solutions and change the world for the better. As an interdisciplinary hub for innovation and learning, the SPPGA draws on the expertise of University institutes, research centres and faculties, and invites collaboration with local and global communities.