About this Event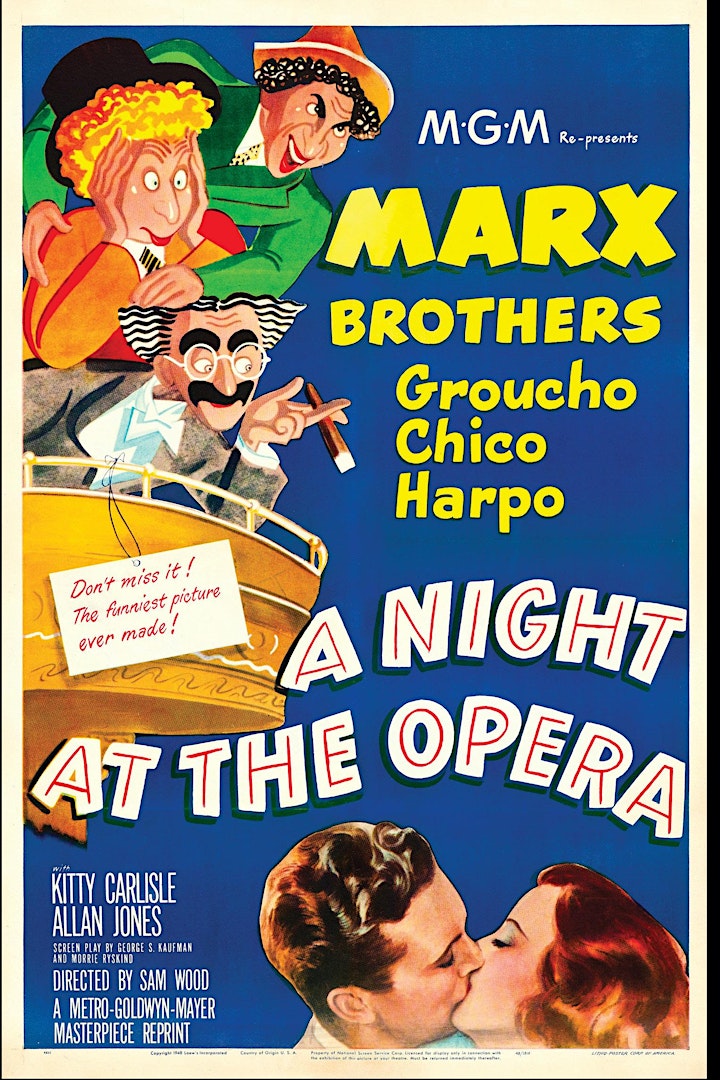 Drive in - "Opera in the Movies" classics in partnership with Bonnie Doon Centre and features live pre- movie entertainment.
Friday August 28th Mercury Opera presents The Marx Brothers madcap comedy A Night at the Opera, "one of those classic films you can see dozens of times and laugh just as hard as you did the first time." Heaven knows we all could use a good laugh or two this summer.
It will also feature a pre-screening live show by tenor Boris Derow and friends performing music from the movie.
First Come First Serve - $35.00 per vehicle
Gates opens at 7:30 - Live performance- 8:30 - Movie screens at 9pm
Mercury Opera is known for messing with the public's perception of opera bringing it to railway platforms, tents, boats, back alleys, strip clubs, saloons, a diner, and the Badlands Amphitheatre.
Partners and Sponsors for the Bonnie Doon event include:
Bonnie Doon Centre
Fresh Air Media
French Quarter Business Association
La Cité Francophone
Creative Connects
PCL
CKUA Radio
Food trucks and snacks available text to order and delivery to your car.
In accordance with AHS guidelines events are outdoors, cleanliness and sanitization practices will be implemented and hand sanitizer provided. Cars will be spaced to maintain the 2 meter social distancing measures. However, anyone attending a Mercury Opera summer event does so with the complete knowledge and acceptance of the inherent risk of exposure to COVID -19 that exists in any public place where people are present. Attendees will not hold the host, musicians nor Mercury Opera liable should they become infected.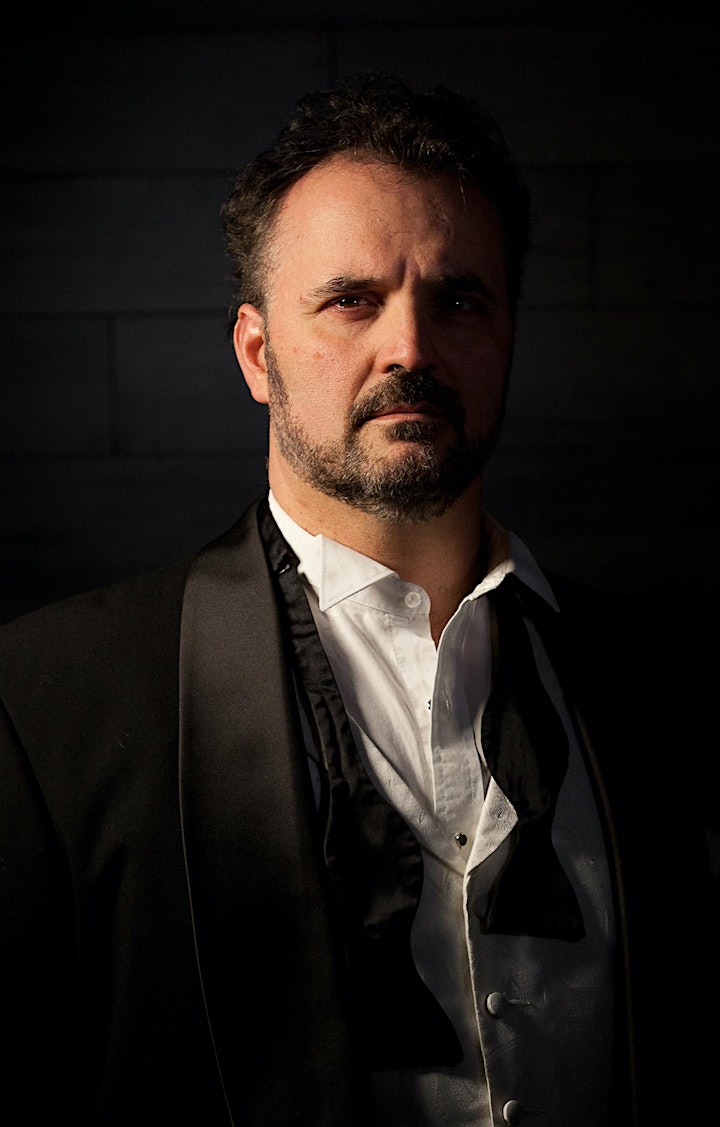 BORIS DEROW Canadian tenor stepped in as a last minute replacement as Alfredo in La Traviata with Opera Classica Europa in 2017 leading to numerous concerts and principal leading operatic roles in Germany with Opera Classica Europa and a re-engagement with Opera Classica Europa in 2018 performing Don José in Carmen in multiple venues in Europe, and in the Alberta Badlands. During that 2018 season he also debuted in the role of Pinkerton in Madama Butterfly and the title roles of FAUST in Pretoria South Africa with the Pretoria National Symphony and Opera. Upon returning to Canada he performed Radames in Toronto under the baton of William Shookhoff in a concert performance of Aida. Boris has performed in concert in Donatori Musici's presentation of J.S. Bach's Magnificat in D major as well as opera and opera meets rock concerts in the Hessen region of Germany. In addition to his many singing engagements, Boris founded the AXIOS Mens Choir which specializes in Eastern Rite Litrugical music. In 2015/16 her acted as associate conductor to Michael Zaugg of Pro Coro Canada in preparation of a choral recording and touring project entitled Resurrectional, comprised of over fifty male singers from multiple choirs hailing from North America and Europe. He holds a Bachelor's Degree in Theology, and spent two years at Brandon University as a voice major before embarking on his turn as the frontman for Fortune 500, a rock band that toured all over South East Asia.