Description
This is a 19+ only event.
Loveclosely - an East meets West streetwear brand, introduces their winter 2019 collection by curating this exhibit, pop-up and party. The night will include installations of the "Bloom" campaign, highlighting different neighborhoods and cultures in Toronto, as well as intimate concert performances featuring Afta Hill, and other guests Moe Vision, Mauj, and Maheen. The night will be about embracing creative differences, including engaging live art performances from Honey, and Jaffery, and a chance to meet the creative director behind the latest campaign, Masooma Ali.
Purchase of early bird tickets is now over, and tickets are $20. For promo code to purchase at a reduced price, please contact loveclosely or Afta Hill via Instagram or email. Due to capacity, tickets may not be available at the door.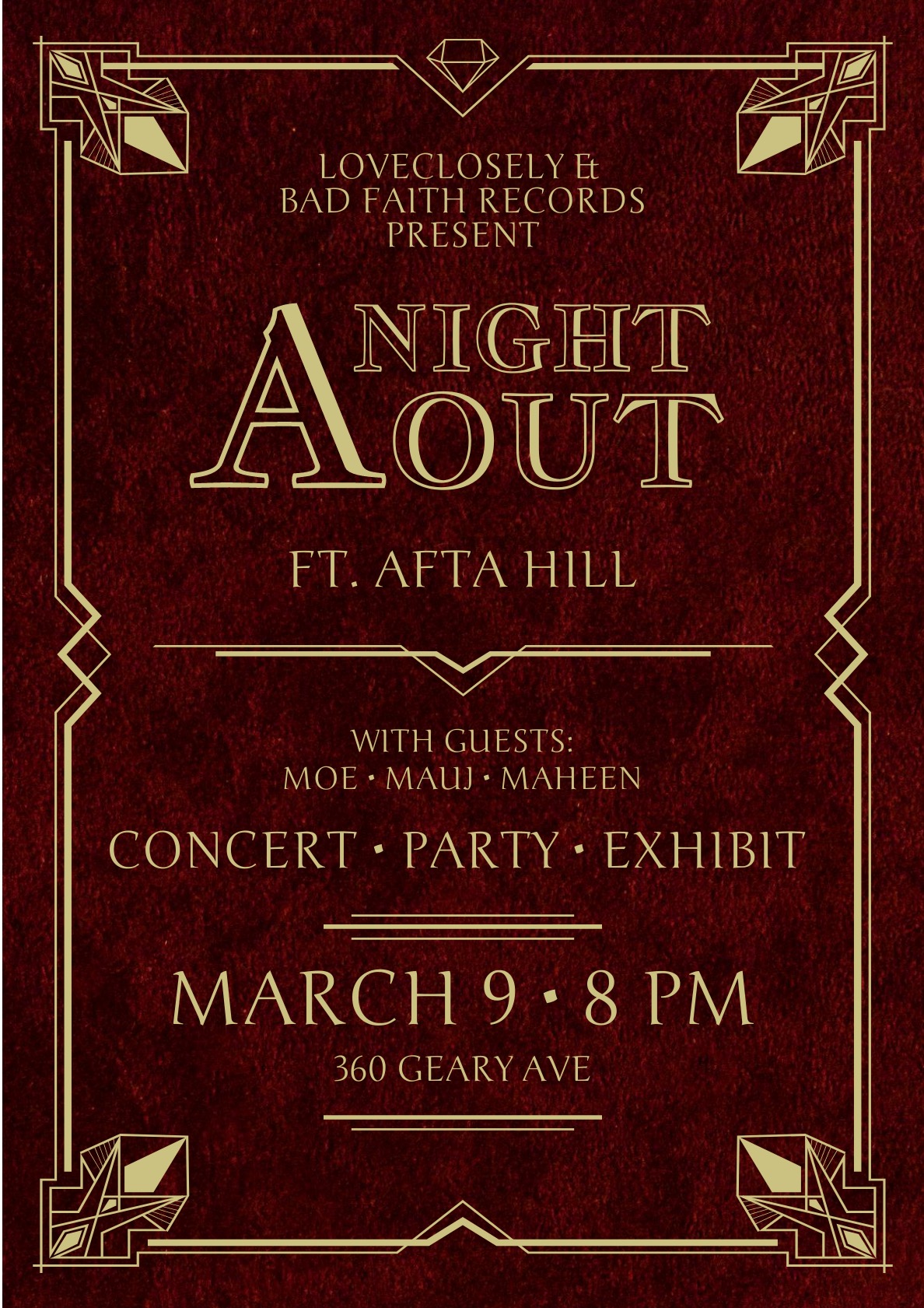 Doors and exhibit open - 8 pm
Performances - 9 pm

Purchase of event ticket also allows you to get $10 off the new collection available at the event, as well as early access to Afta Hill's new EP!

Contact:
www.loveclosely.com
@loveclosely
@aftahill
@badfaithrecords