Description
You can also buy your tickets at Westminster Books on King Street, or by calling Ability NB's Fredericton office at 506.462.9555
Join Ability New Brunswick for a night like no other!
Since 1956, Ability New Brunswick has been at the forefront of promoting and advocating for accessibility and inclusion of New Brunswickers living with a mobility disability. We want to take the opportunity to celebrate the triumphs, successes, and positive outcomes of individuals that have been fueling our organization for over 60 years!
We've partnered with Canada's own Neil Pasricha to bring you an evening that will change the way you see the world around you!
A Harvard MBA, New York Times bestselling author, award-winning blogger, and one of the most popular TED speakers in the world, Neil Pasricha is "a pied piper of happiness" who dazzles audiences with ideas and frameworks that skyrocket happiness into the stratosphere. With infectious enthusiasm, heartfelt authenticity, and a "what works" authority, Pasricha draws on the latest research in happiness to increase individual performance and create a more positive and productive community. He has spoken to Royal Families, Ivy League Deans, and to CEOs at organizations such as Audi and GE.
When Neil Pasricha talks, leaders of all levels and backgrounds stop what they're doing... and listen."
--Howard Behar, Former President of Starbucks Coffee
This extraordinary event will feature a beautiful gourmet dinner, keynote presentation from Neil Pasricha, and an extensive live and silent auction that highlights the artistic talents within our beautiful province. You can also take part in a book signing and intimate post event cocktail reception with Neil!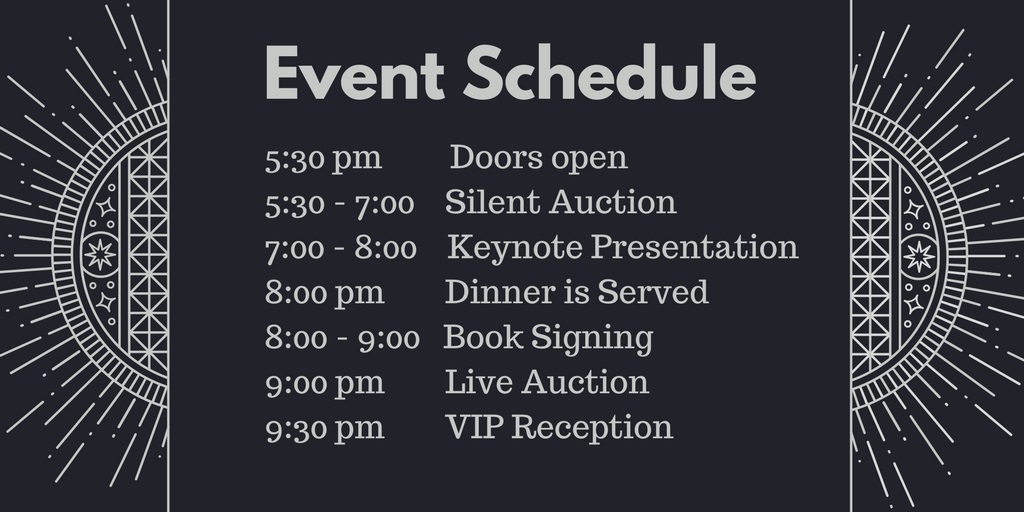 ---
Sponsors: An event of this magnitude is only possible with the support of dedicated community partners. We'd like to thank the following for being part of this event.
Gold Sponsor: Spicer Cole Fine Jewellers
Silver Sponsor: Taylor Printing Group, Case's Renovations, Embracor Medical & Pride Mobility
Bronze Sponsors: RJ Bartlett Engineering Ltd.
Friend Sponsors: New Brunswick Community College, New Brunswick Emergency Medical Services (NB EMS), Stephen McGillivray Photography
Media Sponsor: UP!93.1 (Newcap Radio)