Description
Health, Community-Based Design, and Architecture:
a Northern Perspective.
---
Join us for a special evening with Dr. Nancy Mackin, 2015 Recipient of the Barbara Dalrymple Memorial Award for Community Service, where she will present videos and photographs of community-led design projects to encourage discussion about climate change, health, and the wisdom embedded in vernacular architecture and community-led design.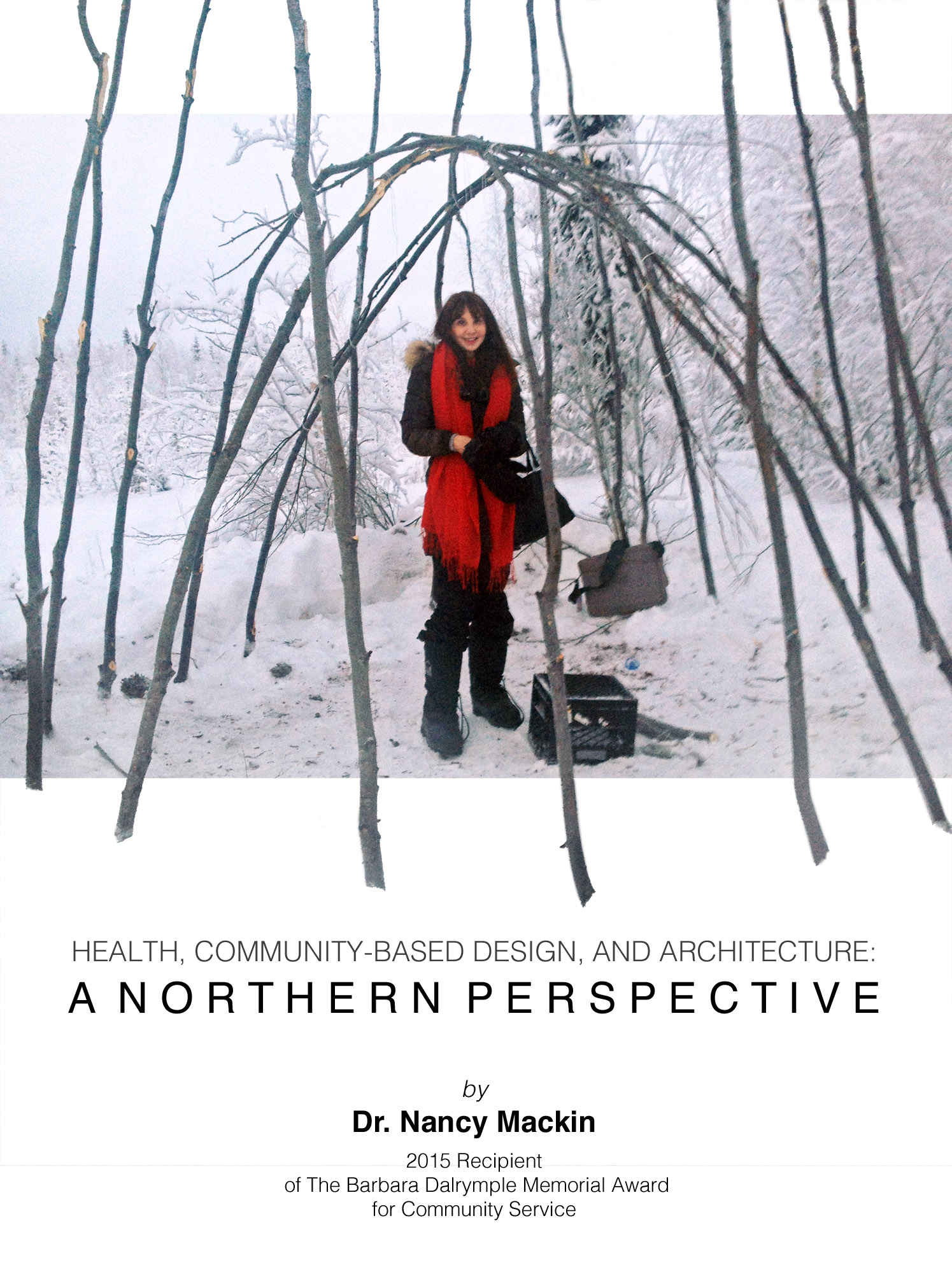 Over the past 12 years, Dr. Nancy Mackin has designed and researched spaces that help keep young people healthy. These efforts, which are all beyond her regular practice, address the issue that young people are having difficulty staying healthy. To address this issue, she has listened to young people and invited them to help envision, design and, in some cases, build the spaces that foster their health and well-being. Her efforts demonstrate her commitment to providing young people a direct voice in how, where and under what conditions they enjoy their active recreational environment. Nancy's commitment sets a high standard for community service by an architect and makes her a worthy recipient of the Barbara Dalrymple Memorial Award for Community Service.
Recently Vancouver Sun has profiled Dr. Mackin and her work: read the article here.
We hope to see you there to further the discussion and to celebrate Dr. Mackin's work.
This event qualifies for AIBC continuing education units: 1 core LU.
Organizer of A NORTHERN PERSPECTIVE Presentation by Dr. Nancy Mackin
Women in Architecture (WIA) Vancouver is a local network of architecture-related professionals that come together for monthly events.
Our group connects women in the architecture industry in Vancouver, BC.
MISSION STATEMENT:
WIA's mission is to champion women in architecture and related professions by celebrating their achievements and providing opportunities for career development, networking, advocacy and inspiration for women at all career levels.
Learn more: http://www.wiavancouver.org/
---
If you have any questions  please email wia.vancouver@gmail.com
Please share your thoughts and photos via Twitter, Facebook and Instagram with hashtags #WIAVan #WomeninArchitecture #WIAEvents
We like to take photos and videos of our members having fun at our events. Please be aware that your image may be captured by our social media team and posted to our social media channels.