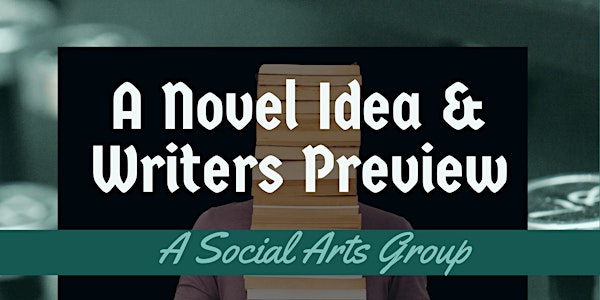 A Novel Idea & Writers Preview, A Social Arts Group
One art prompt inspires all writers. 4 weeks later, preview your interpretations of the inspiration and participate in the discussion.
When and where
Date and time
Sun, Apr 24, 2022 3:30 PM - 4:30 PM PDT
Refund Policy
Contact the organizer to request a refund.
Eventbrite's fee is nonrefundable.
About this event
Inspired by our popular Creative Conversations Pen Pals Project:https://bewhimsiartloft.ca/creative-conversations/
Workshop: A Novel Idea & Writers Preview, A Social Arts Group
What to Expect:
1) We email the same Art Pieces to the whole group.
2)You look at those and interpret what they mean to you. Next, you use that inspiration to guide what you write–a short story, a poem, a think piece…
3) Share what you've created (first drafts) 4-weeks later in our Writers Review Groups over zoom (max 3000 words).
4) Followed by chance to showcase other projects that you may be working on. It's an opportunity to hear your first drafts read aloud by others, read aloud to the group, receive feedback, and explore different perspectives while having fun!
Benefits: Find new inspiration, receive feedback from professional authors and poets, and become a part of our creative community.
Our Next Round: Begins April (TBA). Zoom Meetings occur on Fridays from 1 to 4 pm or Sundays from 6:30 to 8:30 pm.
More Information: https://bewhimsiartloft.ca/creative-wellness__trashed/poetry-writing/
Next: We reverse the workshohttps://bewhimsiartloft.ca/creative-
Our First Image Prompt is 'The Wearman' By Rhiannon Barry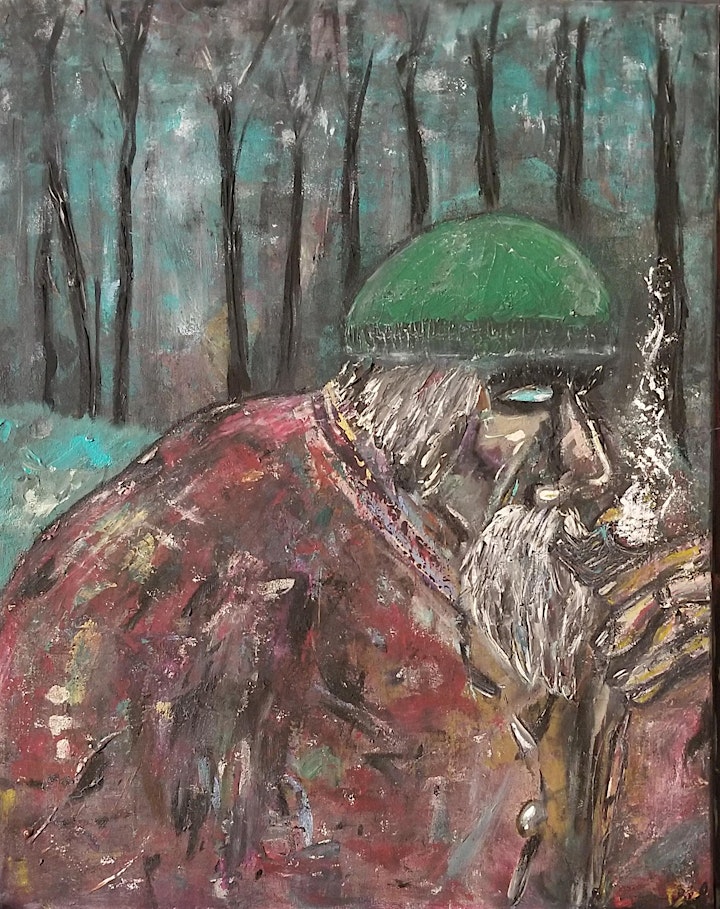 About the organizer
IG @RhiannonBarryArt @BeWhimsiArtLoft #BeWhimsi / FB Group: Art By Rhiannon Barry
Rhiannon is a motivated and creative community-oriented public art and activity manager, a visual artist, workshop developer and facilitator and a community outreach individual with communications and fundraising experience in the not-for-profit charitable organization sector:
Over 10 years of experience developing and implementing arts-based programming and community projects, including murals, community garden art and children's event activity zones
A working Visual Artist with Board, committee and vendor experience in planning, implementing and overseeing Fairs and Festivals
A keen understanding of Arts and Culture organizations as well as not-for-profits and charities
An experienced Artist coordinator, mentor and skills program developer
Management and Supervisory experience: Volunteer and Student Placement Coordinator
Community Public Art Development Projects include:
The Secret Garden Doors Garden Art Project
Stone Soup Stock Concert Event
Family Area/ Children Arts Zones For Festivals
Sponsorship Plan, Fundraising Team, Coordinating Artists
Public Arts Community Involvement Coordination - Festivals and Events
150 Mosaic Mural for the City of St.Catharines
Creative Conversations Pen Pals Project
Gentle Painting - Beginners Painting Tutorials
Youth Art Journaling and Art-based Recreational Programing
https://ca.linkedin.com/in/rhiannon-barry-58862945