A Panel discussion on the "March for Science" - Ottawa

Tuesday, 18 April 2017 from 4:30 PM to 6:00 PM (EDT)
Event Details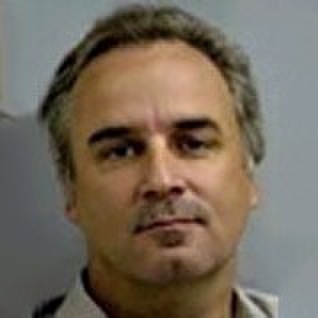 Paul Dufour
Paul Dufour is a Fellow and Adjunct Professor at the Institute for Science, Society and Policy in the University of Ottawa and science policy Principal with PaulicyWorks in Gatineau, Québec. He is on the Board of Directors of the graduate student led Science Policy Exchange based in Montréal, and is member of the Investment Committee for Grand Challenges Canada. Paul Dufour has been senior advisor in science policy with several Canadian agencies and organizations over the course of the past 30 years. Among these: Senior Program Specialist with the International Development Research Centre, and interim Executive Director at the former Office of the National Science Advisor to the Canadian Government advising on international S&T matters and broad questions of R&D policy directions for the country. Mr. Dufour lectures regularly on science policy, has authored numerous articles on international S&T relations, and Canadian innovation policy. He is series co-editor of the Cartermill Guides to World Science and is the author of the Canada chapter for the UNESCO 2015 Science Report released in November 2015.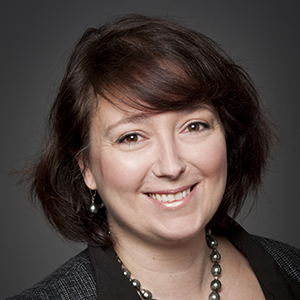 Dr. Kristin Baetz
Dr. Kristin Baetz is a Canada Research Chair in Chemical and Functional Genomics, Director of the Ottawa Institute of Systems Biology at uOttawa, President of the Canadian Society for Molecular Biosciences.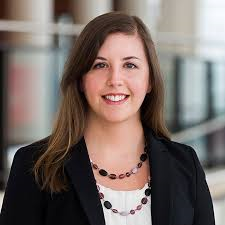 Katie Gibbs
Katie Gibbs is a scientist, community organizer and advocate for science and evidence-based policies. While completing her PhD at the University of Ottawa researching threats to endangered species, she was the lead organizer of the 'Death of Evidence' rally which was one of the largest science rallies in Canadian history. Katie is a co-founder and Executive Director of Evidence for Democracy, a national, non-partisan, not-for- profit organization that promotes science integrity and the transparent use of evidence in government decision-making. She has a diverse background organizing and managing various causes and campaigns including playing an integral role in Elizabeth May's winning election campaign in 2011. Katie is frequently asked to comment on science policy issues and has been quoted and published in numerous media outlets, including the CBC, The Hill Times, the Globe and Mail and the National Post.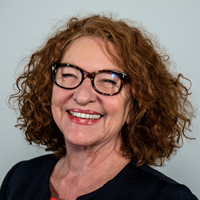 Professor Kathryn O'Hara
Professor Kathryn O'Hara has been a faculty member in the School of Journalism and Communication at Carleton University since 2001. She is the first person to hold the School's CTV Chair in Science Broadcast Journalism, the first such chair of its kind in anglophone Canada. A long-standing broadcast journalist, Professor O'Hara is the former consumer columnist with CBC's Midday , a former co- anchor of CBC's Newsday in Ottawa, and the former host of Later the Same Day , CBC Radio Toronto's "drive-home" program. Her work has also appeared on CBC's Quirks and Quarks and Ideas programs. Three years before coming to Carleton University, Professor O'Hara was an independent health and science producer for outlets such as RTE and CBC. She serves on the Science and Technology Advisory Boards for Environment Canada and Health Canada and chairs the EC panel on Environment and Health. She is an Associate Professor with the Carleton School of Journalism and Communication.
When & Where

55 Laurier Ave East
University of Ottawa, Desmarais Hall
Room: DMS 1160
Ottawa, Ontario K1N 6N5
Canada

Tuesday, 18 April 2017 from 4:30 PM to 6:00 PM (EDT)
Add to my calendar
Organizer
CSPC vision is to ensure systematic connectivity between Canada's diverse scientific enterprises and policy makers in both the bureaucracy and political levels.
Established in 2009, Canadian Science Policy Centre (CSPC), has developed a national and extensive network of stakeholders throughout Canada's science and innovation community. CSPC vision is to ensure systematic connectivity among Canada's diverse scientific enterprises and policy makers in both the bureaucracy and political levels. Build capacity by introducing and fostering initiatives to train the next generation of leaders in science, technology and innovation policy; and advance the profile the science and innovation policy and the culture of evidence based decision making.