Location
PAL Studio Theatre
581 Cardero Street
Vancouver, BC V68 3L3
Canada
Refund policy
Refunds up to 30 days before event
Description
A Piece of My Heart - November 1st-12th at the PAL Studio Theatre
A Piece of My Heart follows six ferocious women to hell and back, telling the often ignored story of female soldiers, nurses, and civilians in wartime Vietnam; replacing nationalist narratives with questions of identity, complicity, and mental health. It explores the lies and mistakes, or ambitions, that sent these women overseas, the brutal choices they made to survive, and the continuing battles of loyalty and conscience they faced when they returned home. Tender, tragic, and stubbornly hopeful, it is a candid portrait of ordinary women, and the war that never really left them.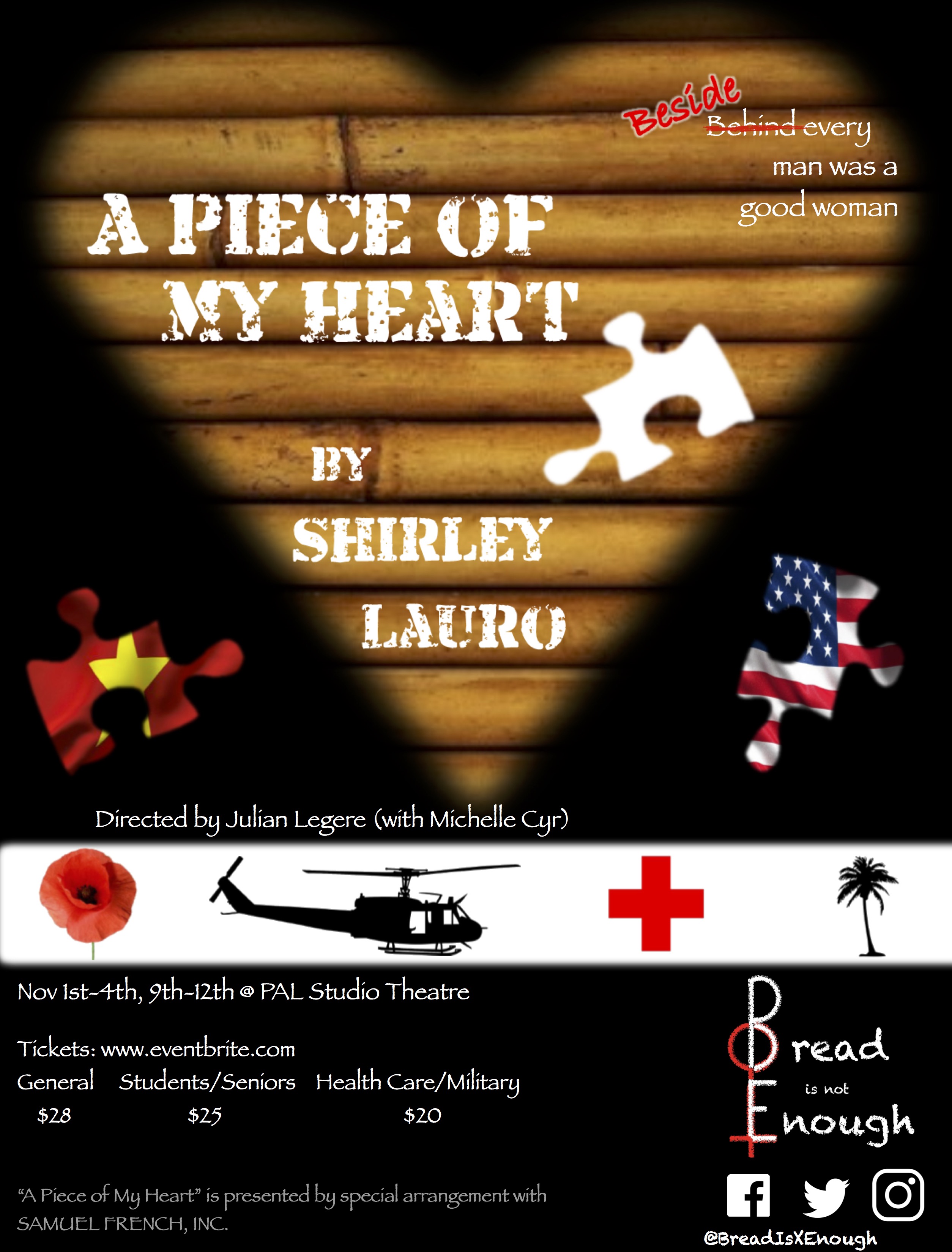 About the Company
In accordance with the values and guiding principles of The Women's March movement, Bread is Not Enough seeks to take space on stage for women's stories.
We believe artistic creation is an important part of Kingian nonviolent activism, that art is a vital component of resistance, and that the ability to disseminate our stories is essential to self determination for all women.
We also believe that our stories are bound in each other's. That without an intersectional approach to feminism, storytelling, and art-making, true liberation is impossible.
Learn more here