Description
We are proud to present, with co-partner Halton Community Legal Services, as well as the support of Halton Information Providers, Sheridan College, Halton Equity and Diversity Roundtable, Reach Out Centre for Kids, Oakville Community Foundation, and Summit Housing & Outreach Programs, a day of learning and reflection on what it means to lead with a human-rights based approach in poverty elimination work. Renu Mandhane, Chief Commissioner of the Ontario Human Rights Commission, will deliver the keynote. The day will include a panel presentation, followed by a Q & A afterwards, with an afternoon of break-out sessions that will give attendees the opportunity to do a deeper dive on various practice areas with intersectionality to the theme of the day.
This event is free and open to all community members. Here is a link to the flyer (it is also below).
Please note that a light breakfast will be provided for all morning registrants.
Lunch will only be available for full day registrants.
Please contact us to discuss any accessibility concerns and we will work with you to support participation. Additionally, transportation and child care support is available.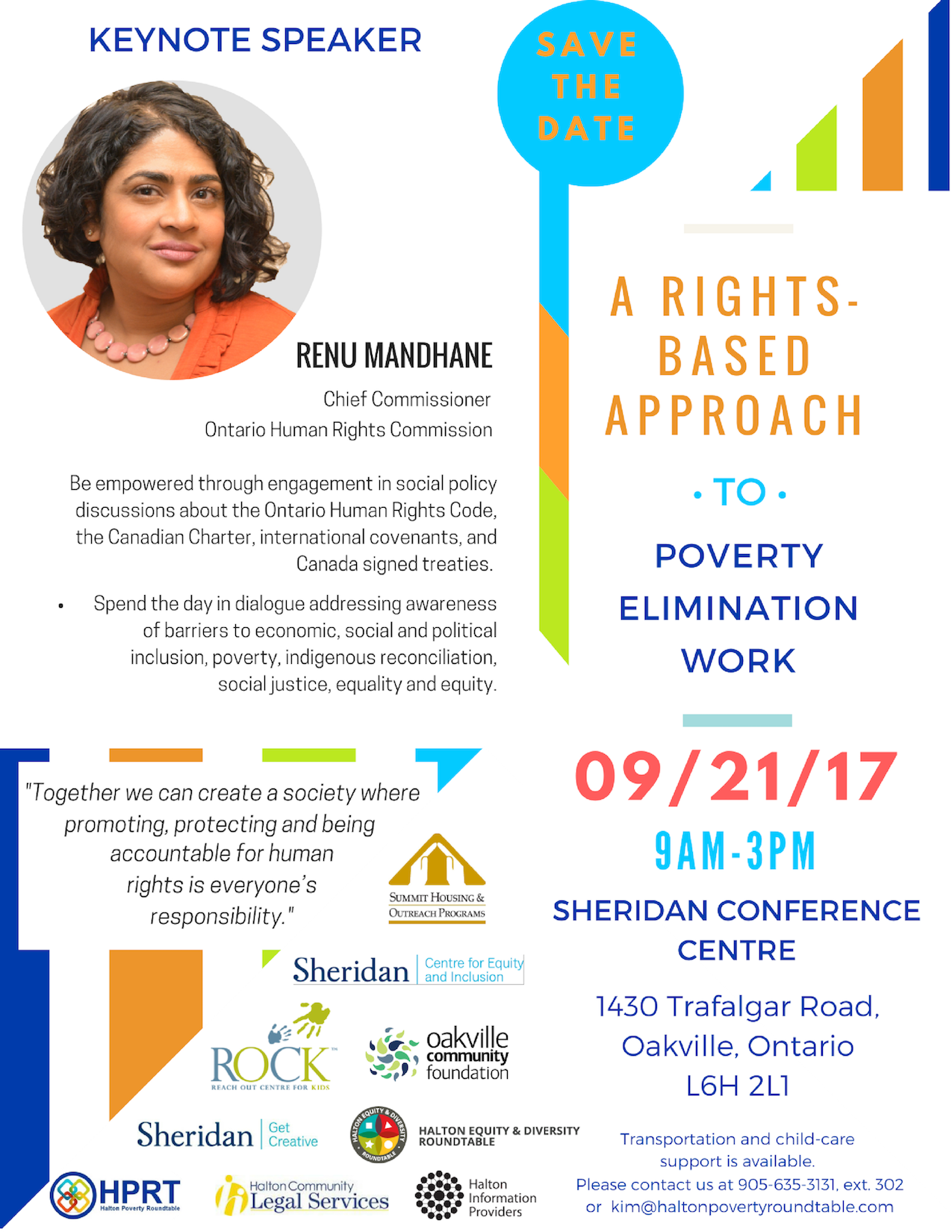 Space is limited, please select one of the following registration options. We look forward to seeing you in September!