Sales Have Ended
Ticket sales have ended
Sorry. Ticket sales for this event have ended.
Sales Have Ended
Ticket sales have ended
Sorry. Ticket sales for this event have ended.
Description
A Science-Based Marketing Framework Workshop with Grover Righter, Chief Scientist and CEO of Lever10


Overview of Session:
This intimate two-day workshop presented by ACTION will consist of a deep-dive focused on developing the attendees' B2B marketing skills in the 21st century through a mix of principles, tool stacks, audience-based scenarios, hands-on work, and an extended Q&A session.
This multi-day interactive sessions walks through the core of Science-Based Marketing, which includes:
Game Theory in Marketing

Neuroscience

Yield Science (statistical process measurement, feedback & control)
Further subtopics covered:
Brand versus Lead Generation

The B2B Lead Flow canonical cycle

The "9 Questions"

The Fallacy of "Market Research"

The 3 types of Market/Product Intelligence

How the Brain Parses Marketing

The Information Journey Model of B2B Marketing
This is a two-day event.
Lunch will be provided to attendees.
Incidental expenses, such as travel and parking, will be covered by attendees.
---
Workshop Location and Timing
Location: Communitech in Kitchener, Ontario
Timing:
Thursday, November 16, 2017: 9 AM - 5 PM

Friday, November 17, 2017: 9 AM - 5 PM
---
About Grover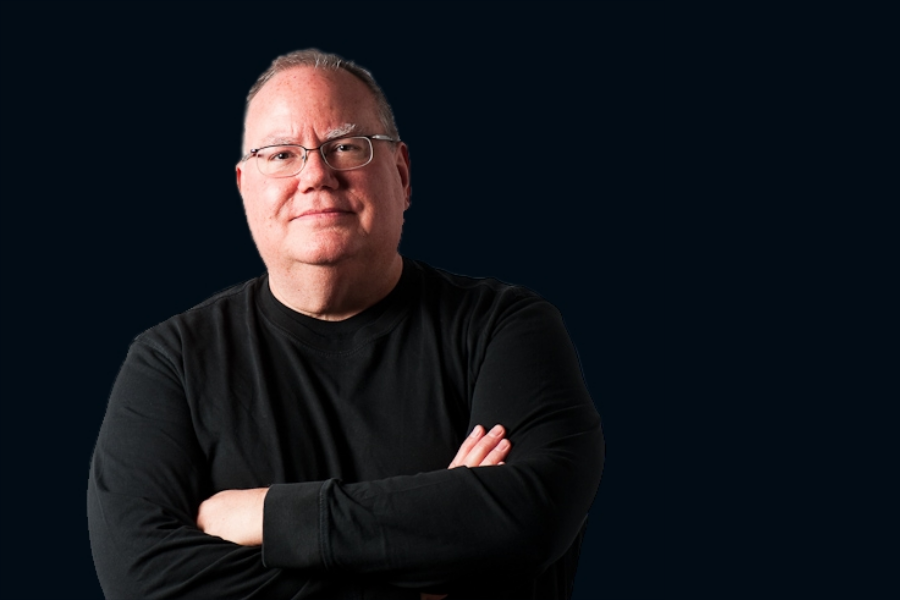 Mr. Righter is a Bay Area mathematician, engineering and marketing executive with multiple successful exits.
He is currently chief scientist and CEO at Lever10 Inc. and Founder of MadScience.io. His primary focus is applied mathematics for data analytics and predictive (progressive) modeling.
He has held executive positions in marketing, product development, sales, and business development at Lever10, MadScience.io, AT&T, Ortiva Wireless, Kabira, Novell, Geoworks, and SCO. He has significant experience in applied mathematics, data science (big data), consumer video, mobile telecommunications, Internet technologies and financial services.
At Ortiva Wireless, Mr. Righter lead the first commercial launch for video services to mobile consumers, and was a key executive in the company's first customer engagements. His development teams designed the secure enterprise object directory at Novell and he headed the wireless content and services initiative at Geoworks, resulting in major sales to global telecom system providers. Grover has been actively involved in the IETF, IEEE and ITU technical standards. He has degrees in mathematics and computer engineering and has completed the International Business Marketing program at INSEAD.
Check him out on:
LinkedIn: https://www.linkedin.com/in/groverrighter/
Website: https://www.lever10.com/

Twitter: https://twitter.com/lever10_b2b
---


What's Included In Your Ticket:
16 Hour In-Depth Workshop on Data-Driven Marketing

Question and Answer Period with Grover Righter

Lunch and Light Refreshments

Three Month Online Access to Video Recording of Workshop for personal, non-commercial use.
---


Terms of Attendance:
This event could easily retail at tens of thousands of dollars. By attending this event, you agree to the following:
1) Video and Audio Recording. The ACTION Conference team will be video-recording the entire event so that it can develop next-generation educational materials for entrepreneurs. It will control all the rights to the content and distribution of the raw and resulting materials.
At the team's discretion, content perceived to confidential may be removed during the editing process in order to promote a more transparent and tailored learning environment during the workshop.
2) Feedback. All attendees will fill out and submit our feedback form to provide ACTION with insights about their experiences at the workshop.
3) Follow-up with Attendees. ACTION will reach out to attendees to confidentially inquire how useful the content was, how it has been implemented, and the experiences of attendees implementing it, etc…