Location
Collaborative Health Education Building (CHEB) - C264
Dalhousie University
5793 University Ave.
Halifax, Nova Scotia B3H 1V7
Canada
Description
A Smart Age with HIV: Challenges for clinical care of an aging population

Presented by: Dr. Giovanni Guaraldi, University of Modena and Reggio Emilia, Italy
Sponsored by: The Atlantic Interdisciplinary Research Network for Social and Behavioural Issues in Hepatitis C and HIV (AIRN) and Dalhousie's Geriatric Medicine Research Unit (GRMU) and Department of Community Health and Epidemiology (CH&E)
Format: In-person and Live Webinar

The greying of people living with HIV is a matter of fact in both industrialized and resource-limited countries and future projections clearly indicate that HIV disease will intersect geriatric medicine. Come join (in-person or online) to discuss challenges for the clinical care of the aging population with HIV and discuss the research gaps and opportunities for a "geriatric-HIV" science in its infancy.


---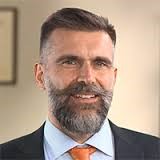 Giovanni Guaraldi, MD is an international expert on HIV and Aging. He has led the Italian Modena HIV Metabolic Clinic (MHMC) cohort since 2000, a referral centre with a multidisciplinary team and a multidimensional evaluation of more than 4500 patients aging with HIV. In 2002 he started a liver and kidney transplant program for people with HIV infection, and has personal care experience with over 80 HIV patients who received solid organ transplantation. A leader on prevention and management of HIV associated comorbidities and frailty, he has published extensively on HIV treatment and care.
FAQs
Do I have to bring my printed ticket to the event? No
What is the webinar link? https://dal.adobeconnect.com/_a840580711/guestroom/
Can others participate with me online? Yes, but we would really appreciate if they also registered