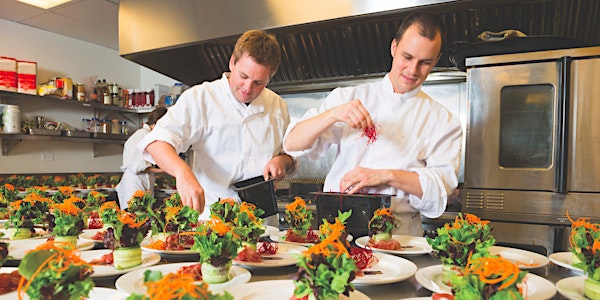 A Solid Waste Solutions Workshop: Commercial Properties
Event Information
Location
Whistler Chamber Of Commerce
201-4230 Gate Way Dr RR 4
Whistler, BC V0N 1B4
Canada
Description
Whistler has a mission to achieve zero waste. As a community with strong sustainability goals, organizations across the community have been working together to improve the ways in which waste material is managed. Updates to the Solid Waste Bylaw by the Resort Municipality of Whistler (RMOW) now require all properties to separate all recyclable material, and food scraps and organics from garbage.
In recognition that some properties will need help adapting to the updated waste regulations a series of workshops are being offered to help people prepare. The workshops will provide:
A brief overview of the RMOW's revised Solid Waste Bylaw

Practical guidance on updating shared waste storage spaces in Commercial and Multi-Family Accommodation properties – from building and retro-fitting garbage rooms to access and signage.

Key steps to take to ensure unit occupants use new waste systems successfully – from engaging long-term residents and short-term visitors to training staff and monitoring waste within a business.

Access to a wide-range of free guides and tools to take away and use following the workshop.
The one-hour workshops will be packed with practical guidance. In recognition that every business and property is different the workshops focus on common themes and provide links and tools to more detailed information, which attendees can access while working to implement new waste systems. There will also be time following the workshop to connect with AWARE and RMOW staff on questions specific to individual properties or business actions.
This commercial sector workshop is geared towards managers, supervisors and those who provide staff training in:
Restaurant, Retail and Commercial business operations

Hotel and Mixed-Use Rental Properties (with both commercial and accommodation units)

Commercial Property Maintenance and Cleaning Teams
Session Dates & Locations:
October 24th | 5:30pm – 6:30pm | Whistler Chamber of Commerce

October 25th | 8am – 9am | Whistler Public Library
As space is limited we ask that no more than two representatives per property sign up for each workshop.
For details on the Solid Waste Bylaw, public consultations and to access existing information and tools on how to prepare your business or property head to www.whistler.ca/services/waste-management.
The Solid Waste Solutions Workshops have been funded by the RMOW and will be delivered by the Association of Whistler Area Residents for the Environment (AWARE), who have been working to support properties and businesses in Whistler to prepare for the bylaw requirements.
Date and time
Location
Whistler Chamber Of Commerce
201-4230 Gate Way Dr RR 4
Whistler, BC V0N 1B4
Canada