A Streetcar Named RapidFire - The Sequel

Thursday, 12 September 2013 from 6:00 PM to 7:30 PM (MDT)
Event Details
a secret streetcar improv comedy concert with
rapid fire theatre

September 12th @ 6pm
To commemorate the first anniversary of their move from the south side (Varscona Theatre) to downtown (The Citadel) Rapid Fire Theatre will be crossing the river in style! In a streetcar.

We will board the beautiful Edmonton Streetcar at the Artsbarns behind the Old Strathcona Farmer's market at 6pm sharp (please be there by 5:45pm).
The streetcar will then drive us to the middle of the high level bridge where we will pause and enjoy the hilarious antics of Rapid Fire Theatre, high above the North Saskatchewan river on an early summer evening.
TIX: There are only 33 tickets. They cost $25 each (breakdown: streetcar costs $375, organizers take a small cut and the rest of the money goes to the artists). 
No refunds.
COMING UP - tickets on sale closer to the dates:
September 5 - Scott Cook 8pm
September 11 - Cayley Thomas
September 12 – Rapid Fire Theatre 6pm
September 12 – the Carolines 8pm
September 14 - Jason Kodie 7.30pm
September 20 - Clint Pelletier and Thea Neumann 7.30pm
September 28 – Justine van der Grift 7.30pm
October 4 - Erin Faught 7pm
October 11 - Billie Zizi
Performers: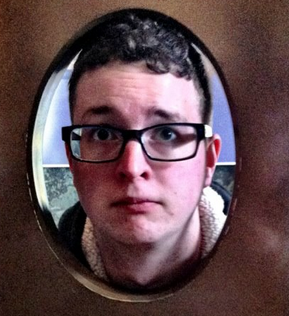 Jessie McPhee:
Jessie improvises at the weekly Theatresports shows and more recently in Rapid Fire's CHiMPROV with his two troops: DOTDOTDOT with Joleen Ballendine, and Like Father, Like Son with Julian Faid. Jessie is a drama major at the University of Alberta, and is currently collective creating shows with Break the Wall Productions.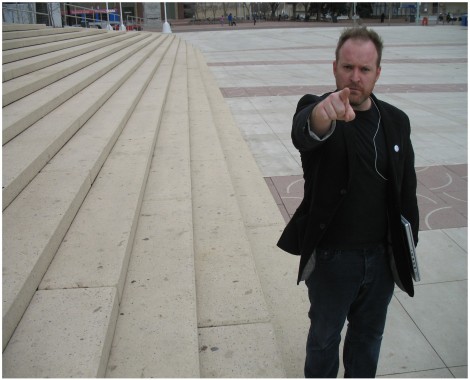 Chris Craddock:
Chris graduated from the University of Alberta's BFA Acti'g Program in the Spring of 1996. Since then, he has written or co-written over 20 plays for Fringe, Mainstage and TYA audiences, as well as 2 feature films, and three musicals, two of which received commercial productions in major cities. Some highlights include: BASH'd a gay rap opera, which played three months off-Broadway and is the recipient of a GLAAD award; BoyGroove, which received a 6 week commercial run in Toronto and a Dora Award; 3-2-1, which toured to the Magnetic North Festival in Ottawa 2006. Two TYA plays with Roseneath Theatre, Wrecked and The Incredible Speediness of Jamie Cavanaugh, both of which toured multiple seasons and both recognized by the Dora committee. A bilingual feature film, The Pharmacist/La Pharmacien, written by and co-starring Craddock is currently in audio-post. 'Summer of My Amazing Luck' was adapted by the novel of the same name by Miriam Toews and toured extensively. Chris's solo show, Moving Along has toured across Canada, including appearances in the season of the High Performance Rodeo and Theatre Network. Chris has also worked as an Artistic Director, first of Azimuth Theatre 2001 - 2005 and then of Rapid Fire Theatre from 2005 - 2009.
When & Where

The High Level Bridge 100-year old Streetcar
10330 84 Avenue Northwest
Edmonton, AB T6E 4E9
Canada

Thursday, 12 September 2013 from 6:00 PM to 7:30 PM (MDT)
Add to my calendar
A Streetcar Named RapidFire - The Sequel