A Streetcar Named RapidFire

Thursday, 5 September 2013 from 6:00 PM to 7:30 PM (MDT)
Event Details
a secret streetcar improv comedy concert with
rapid fire theatre

September 5th @ 6pm
To commemorate the first anniversary of their move from the south side (Varscona Theatre) to downtown (The Citadel) Rapid Fire Theatre will be crossing the river in style! In a streetcar.

We will board the beautiful Edmonton Streetcar at the Artsbarns behind the Old Strathcona Farmer's market at 6pm sharp (please be there by 5:45pm).
The streetcar will then drive us to the middle of the high level bridge where we will pause and enjoy the hilarious antics of Rapid Fire Theatre, high above the North Saskatchewan river on an early summer evening.
TIX: There are only 33 tickets. They cost $25 each (breakdown: streetcar costs $375, organizers take a small cut and the rest of the money goes to the artists). 
No refunds.
COMING UP - tickets on sale closer to the dates:
September 5 - Scott Cook 8pm
September 11 - Cayley Thomas Haug
September 12 – Rapid Fire Theatre 6pm
September 12 – the Carolines 8pm
September 14 - Jason Kodie 7.30pm
September 20 - Clint Pelletier and Thea Neumann 7.30pm
September 28 – Justine van der Grift 7.30pm
October 4 - Erin Faught 7pm
October 11 - Billie Zizi
Performers: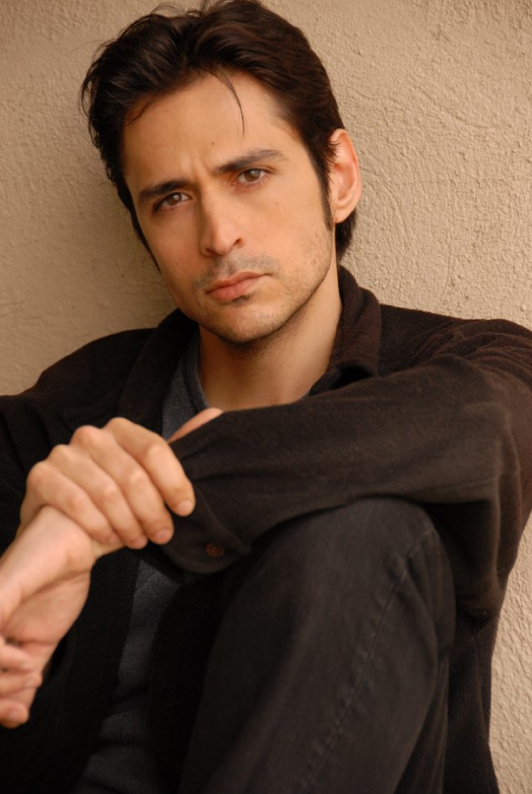 Mark Meer:
Mark has been a member of Rapid Fire Theatre since 1992, performing with RFT across the globe at numerous international improv tournaments and festivals. Mark is a core company member of the Canadian Comedy Award-winning improvised soap opera Die-Nasty, a founding member of the comedy troupe Gordon's Big Bald Head, and the host of the Varscona Theatre's monthly variety show Oh Susanna! He also works regularly with Atomic Improv, Teatro la Quindicina, and Shadow Theatre. Mark is the recipient of an Elizabeth Sterling Haynes Award for Outstanding Performance by an Actor in a Supporting Role, and has been nominated for several Canadian Comedy Awards, including Best Male Improvisor in 2011 and 2012. He is a writer and performer on CBC Radio's hit sketch comedy program The Irrelevant Show and on the Gemini Award-nominated TV show Caution: May Contain Nuts. Internationally, he is best known for starring as the voice of Commander Shepard, Blasto, the Vorcha, and many more in Bioware Corp's Mass Effect video game trilogy. His voice is also featured in a number of other games from Bioware, including Baldur's Gate: Shadows of Amn, Baldur's Gate: Throne of Bhaal, Jade Empire, Neverwinter Nights, Neverwinter Nights: Hordes of the Underdark, Dragon Age: Origins, Dragon Age: Origins – Awakening, and Dragon Age II. As a member of Rapid Fire Theatre's CHiMPROV, Mark co-created the improv longforms Giant Robot, The Harold of Galactus, and Improvised Dungeons & Dragons (RFT Edition). A dedicated fan of All Hallow's Eve, (which also happens to be his wedding anniversary), Mark has produced and directed RFT's annual Halloween show for the past several years, staging the ghoulish extravaganza known as Uncle Zombie, and the superhero spectaculars Improv on Infinite Earths and Improv Secret Wars. Mark is always thrilled by the opportunity to write about himself in the third person.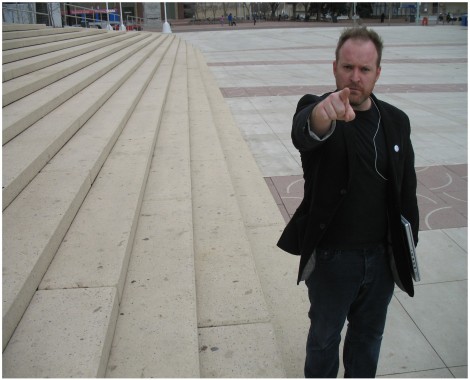 Chris Craddock:
Chris graduated from the University of Alberta's BFA Acti'g Program in the Spring of 1996. Since then, he has written or co-written over 20 plays for Fringe, Mainstage and TYA audiences, as well as 2 feature films, and three musicals, two of which received commercial productions in major cities. Some highlights include: BASH'd a gay rap opera, which played three months off-Broadway and is the recipient of a GLAAD award; BoyGroove, which received a 6 week commercial run in Toronto and a Dora Award; 3-2-1, which toured to the Magnetic North Festival in Ottawa 2006. Two TYA plays with Roseneath Theatre, Wrecked and The Incredible Speediness of Jamie Cavanaugh, both of which toured multiple seasons and both recognized by the Dora committee. A bilingual feature film, The Pharmacist/La Pharmacien, written by and co-starring Craddock is currently in audio-post. 'Summer of My Amazing Luck' was adapted by the novel of the same name by Miriam Toews and toured extensively. Chris's solo show, Moving Along has toured across Canada, including appearances in the season of the High Performance Rodeo and Theatre Network. Chris has also worked as an Artistic Director, first of Azimuth Theatre 2001 - 2005 and then of Rapid Fire Theatre from 2005 - 2009.
When & Where

The High Level Bridge 100-year old Streetcar
10330 84 Avenue Northwest
Edmonton, AB T6E 4E9
Canada

Thursday, 5 September 2013 from 6:00 PM to 7:30 PM (MDT)
Add to my calendar