Description
A Taste of Jewish Morocco
Tuesday, August 9, 2016
Doors open at 7 PM | Program from 7:30 – 9 PM
Makom, 402 College Street (East of Bathurst)
The event is free but advanced registration is requested as space is very limited.
Click on the green "REGISTER" button.
Join us for an evening of art, friends and food as we explore the interesting history and complex present of Jewish life in Morocco as well as the story of co-existence between Moroccan Jews and their Muslim neighbours.
The event is inspired by A Co-Existence, the exhibition of stunning images from around Morocco currently on display in the new Fentster window gallery and at Makom by award-winning photographer Aaron Vincent Elkaim who will speak about his inspiration for travelling to Morocco and his deep interest in the Muslim caretakers of Jewish sites.
Noam Sienna, PhD student in Moroccan Jewish history, will share a selection of vignettes and stories featuring a diverse cast of characters from the history of Muslim-Jewish relations across Morocco.
Simon Keslassy, who came to Toronto from his native Tangier in 1971, will reflect on his youth in Morocco and the current relations between Jews and Arabs in the region as embodied by the recent North American Conference on Moroccan Jewry, which he organized.
Traditional Moroccan desserts will be served courtesy of Tiara Culinary Creations. Kashrut observed.
---
A Taste of Jewish Morocco is presented together by:
Fentster: A Window onto Jewish Life Through Art


Makom: Creative Downtown Judaism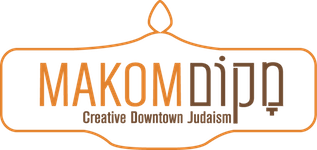 Communauté Juive Marocaine de Toronto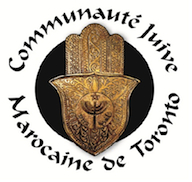 For more information on the exhibition A Co-Existence please visit:
http://makomto.org/coexistence/
---
Makom (and Fentster) are located at 402 College Street (next to Domino's Pizza). We are on the north side of College, just east of Bathurst Street - easily accessible by the College Streetcar or the Bathurst Streetcar. There is street parking in the area as well as a nearby Green P parking lot on Bellevue Avenue, south of College St.