Event Information
Location
Mississauga, Ontario
Canada
Description
DESCRIPTION: Join local food blogger Aisha and her family during the month of Ramadhan, as they open their doors to host an Iftar and take you on a tour of Ramadhan traditions and dishes. Ramadhan at their home is fun, warm, and full of life. Guests from all walks of life are welcome to attend, and engage with the family and guests to hear stories of Muslim immigration to Toronto.
GUIDE: Aisha Silim
GUIDE BIO: Aisha Silim is a food-obsessed writer based in Toronto, and is originally from the Yemeni diaspora of East Africa. Her ancestors left Hadhramaut, Yemen in the mid-20th century because they got tired of the food shortages, and have been global nomads ever since. In her previous career, she was a Middle East journalist and came to Toronto via Kenya, Saudi Arabia, the U.S., and England. Aisha has an interest in issues of food, race, and gender; and loves showcasing the restaurants of immigrants and people of colour on her blog at www.saltandsaffron.com.
PARTNERS: Toronto Ward Museum, Heritage Toronto, Culinaria at UTSC
PARTICIPANT WAIVER AND RELEASE: By purchasing a ticket for this tour you acknowledge that you have carefully read and agreed to the terms and conditions outlined in our Tour Participant Release and Waiver agreement and fully understand its contents and significance.
TICKET SALES ARE FINAL. ONCE PURCHASED, NO EXCHANGES OR REFUNDS WILL BE ISSUED.
Funded by the Government of Ontario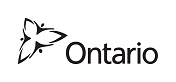 Date and time
Location
Mississauga, Ontario
Canada
Organizer of A Taste of Ramadhan
Through the life stories of migrants, the Toronto Ward Museum will engage the public in connecting Toronto's migration stories of the past to current day struggles in order to envision and shape a more just future for migrants. Focusing on personal narratives, the museum will inspire visitors to see themselves in these stories and will work to build bridges between individuals, communities and generations by reflecting on the common themes that have motivated migration to Toronto while recognizing how their lived experiences have and continue to shape the City. Further, the museum will inspire critical reflection and conversation around migration, citizenship and belonging in an age defined by global migration.