About this Event
In a keynote address as part of the dialogue series Food, Climate Change and Migration, influential academic Professor Saskia Sassen (Columbia University) will discuss her work to understand the conditions that lead people to risk their lives to escape their places of origin
Are the categories we use to describe migrations – the notion of people in search of a better life, leaving their family behind to support them – enough to understand new migration flows? Not quite, says Sassen, pointing to the massive loss of habitats due to extreme patterns and the proliferation of asymmetric wars that have led to migration.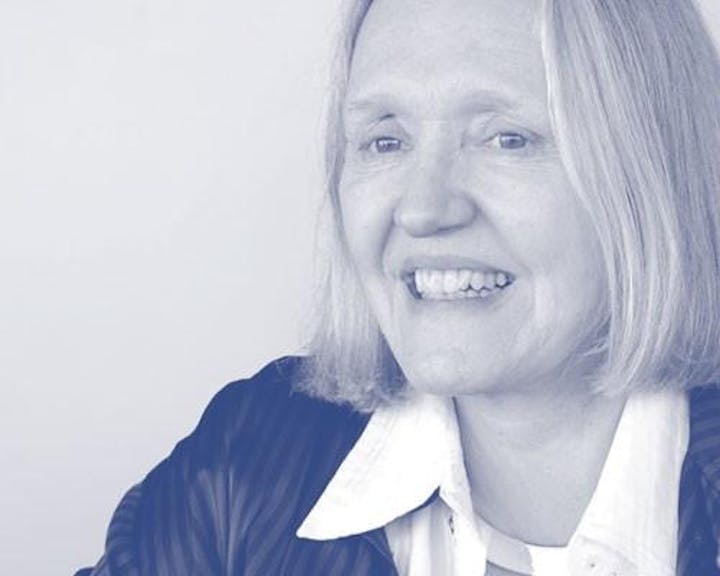 Professor Saskia Sassen
Saskia Sassen is the Robert S. Lynd Professor of Sociology and Member, The Committee on Global Thought, Columbia University. Her latest books are the 5th fully updated edition of Cities in a World Economy (Sage 2018) and Expulsions: Brutality and Complexity in the Global Economy (Harvard University Press 2014, now out in 18 languages.) She is the recipient of diverse awards, including multiple doctor honoris causa, the Principe de Asturias 2013 Prize in the Social Sciences, and made a Foreign Member of the Royal Academy of the Sciences of Netherland.
A key assumption organizing Professor Sassen's work on migrations is that they happen inside systems. These systems include, for example, the larger imperial geographies of dominant countries, the offshoring of work to access cheap labor, the setting up of plantations and mines in foreign countries, and more.
Lecture Abstract:
The paper examines three emergent migration flows, each with specific features that can be described as extreme. The effort organizing the paper is to understand conditions at places of origin that lead people to risk their lives in dangerous trips to escape those places of origin. As is by now known, these migrants are not the poorest of the poor in their places of origins. The rapid surge in these flows combined with the conditions they leave behind raise a question that organizes much of the analysis: Are the categories we use to understand and describe migrations—that is, the notion of people in search of a better life, who leave behind a family and home that they want to support from afar and possibly return to–enough to capture the specificity of these emergent flows. My answer is: not quite. One big difference from the past is that part of the story is a massive loss of habitat due to a variety of extreme patterns, from massive land-grabs to poisoning of land and water due to mining. The paper examines how the development models implemented over the last 30 and more years have enabled some of these negative conditions. Further, another major factor reducing the habitat of these migrants is a proliferation of asymmetric wars. Both sets of factors reduce the habitat for more people. One outcome of this combination of elements is these new migrations.
About the Food, Climate Change and Migration series
This keynote is part of a series of dialogue events on the relationships between food insecurity, climate change and migration hosted by Yıldız Atasoy, the Director of the Centre for Sustainable Development, in collaboration with SFU Public Square and SFU Continuing Studies.
Each event is led by a distinguished scholar and is divided into sessions for academic engagement and dialogue with refugees and immigrants. As such, most events are by invite only, except for this public keynote address.
However, if you are an academic doing research at the intersection of food, climate change and migration, or you have lived experience as a refugee or migrant, please email forums@sfu.ca.
To view information on the full series, click here.
Registration Disclaimer:
As this event is free, and free events routinely have a high number of no-shows, it is our policy to overbook. In case of a full event, registration may not guarantee entry. Seating is limited and will be available to registered attendees on a first-come, first-served basis.
Venue Information:
SFU Harbour Centre is located at 515 W. Hastings St, and is located a brief walk from Waterfront station and numerous bus stops. Bike stalls are available outside the main entrance. Nearby parking is available at 500 & 400 W. Cordova St.
Washrooms:
There are washrooms located on all floors of the building. Accessible, private bathrooms and gender-neutral washroom stalls are available on the first floor in the east corridor.
Accessibility:
All floors within the building are serviced by elevators.
If you have any questions, concerns, or comments regarding this event's accessibility, feel free to connect with us at psqevent@sfu.ca or 778-782-5959. If you require ASL or other language interpretation please submit this request no later than 3 weeks in advance.
Land Acknowledgement:
We respectfully acknowledge that this event takes place on the Unceded, Traditional, Ancestral Territories of the Sḵwx̱wú7mesh, səl̓ilw̓ətaʔɬ, and xʷməθkʷəy̓əm First Nations.
Partners


Supporters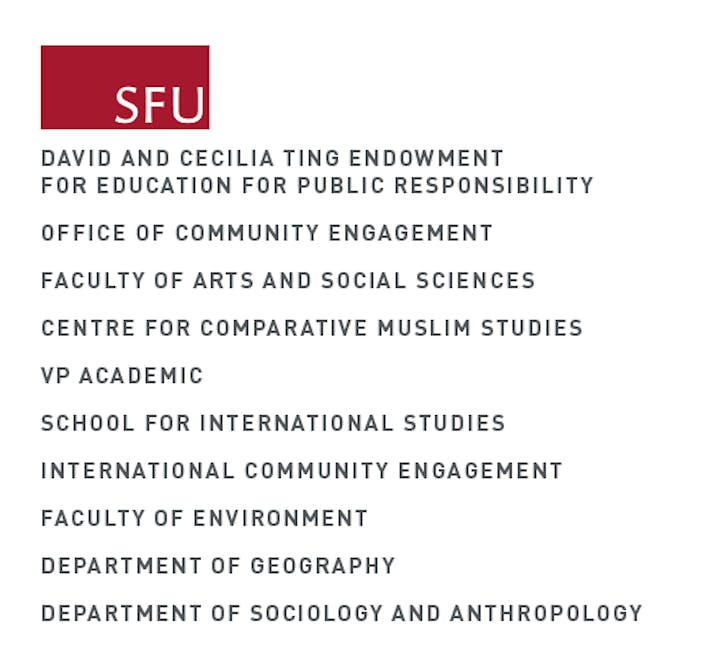 Community Partners