Description
Support Lougheed House and Calgary Queer Arts Society's joint friendraiser/fundraiser!
A Tribute to Club Carousel, Calgary's first gay nightclub.
Watch & learn: see our event promotional video here.
Lougheed House and our Beltline community have
a unique and enduring connection to Calgary's queer community
, and through our partnership with Calgary Queer Arts Society and Calgary Pride, this fundraising party tells some of the rich history of that relationship, in connection with our current exhibit,
OUTLIERS: Queer History in Calgary
.
Created in the 1960s, Club Carousel was Calgary's first gay bar, our first gay-owned space, and an important milestone in our queer community's history. It was just two blocks from Lougheed House, and was where Calgary's queer community collectively declared independence for the first time from our culture of homophobia, repression and intimidation. Club Carousel was a spark, a galvanizer, a gathering place and a place where community was created and nurtured. Everything that our queer community has achieved in the past 50 years is due to Club Carousel and the brave Calgarians who risked so much to open it and run it. If you are queer, an ally, or if you simply value diversity, inclusion and nurturing loving, connected communities in Calgary, we invite you to support this wonderful party/celebration event. Funds raised will support the continuation and expansion of all programs at Lougheed House and at Calgary Queer Arts Society.
A Tribute to Club Carousel
Dress is 1970s' "disco" theme, or come as you are.
6:00 pm – Doors Open. Dance to DJ MollyFi; have fun at our Disco Dressup Photobooth; Peruse & bid at our Silent Auction; visit our Bar for '70s-themed drinks (first one is complimentary) and visit The Shop downstairs for sustainable, locally made artisan wares
6:00 - 7:00 Tapas-style appetizers (complimentary)
6:30 pm to 7:30 pm – Cheer on our Drag King vs. Drag Queen Croquet Competition, on the lawn.
6:45 pm – 7:30 pm – Mason Jenkins (below) plays live music in the Drawing Room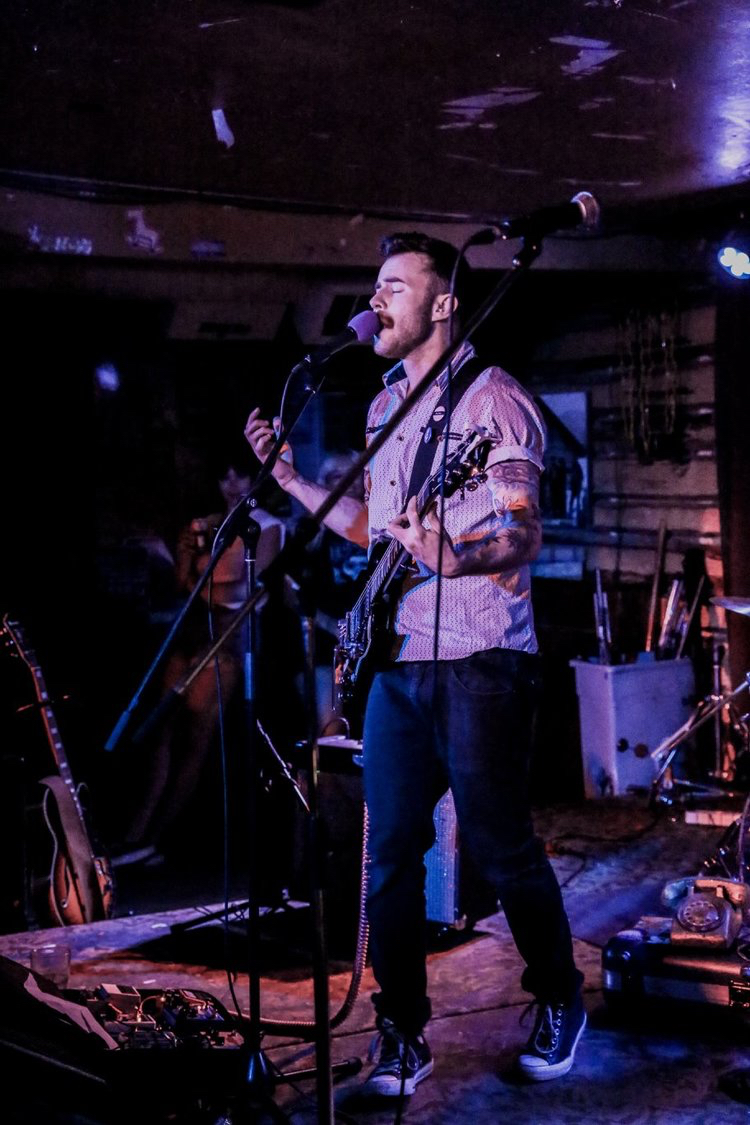 7:30 pm – 8:30 pm – Readings from the original 1970s Carousel Capers newsletters, historical outttakes from Calgary's first gay newsletter.
8:00 pm – 8:30 pm – A tribute and thank you to community icon Lois Szabo, and Club Carousel cake cutting
8:30 pm – DJ MollyFi in the Ballroom
9:00 pm – 9:45 pm – Live performance by alternative dream rockers, Lashes the Band (below) in the Drawing Room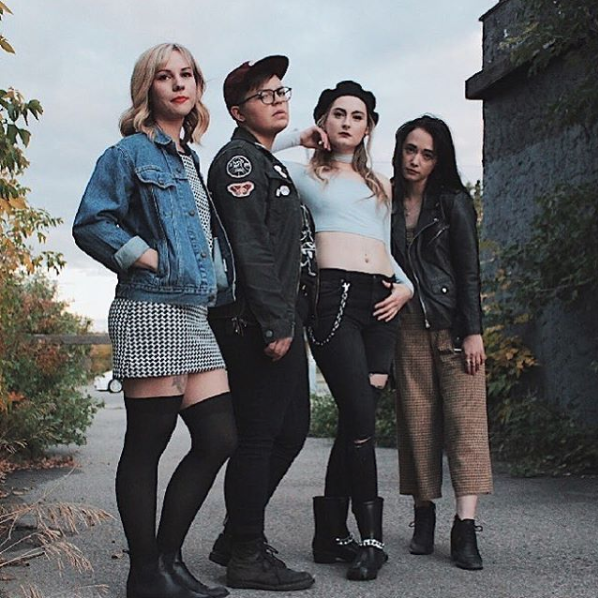 9:45 pm – Announcement of first sold items at Silent Auction
9:45 pm – 11:00 pm – DJ MollyFi spins for our closing dance party in the Drawing Room.
Lougheed House's proceeds from this event support the growth of our new community based outreach programs.
Calgary Queer Arts Society's proceeds will support all of its programs (Youth Queer Media, OutReels Diversity Education, The Coming Out Monologues and The Fairy Tales Film Fest) that seek to amplify queer voices and work for an inclusive future for all people.