Event Information
Refund Policy
Refunds up to 1 day before event
Eventbrite's fee is nonrefundable.
About this Event
A Vast, Vibrant and Stable Heart with Pascal Auclair
Together, we will cultivate the courage to meet reality as it is: changing and unpredictable. We will allow this intimate encounter to become the gateway leading us to tenderness and joy. A presence, altogether sensitive, engaged, vibrant and calm —wise!— will take us to the silent and caring heart of Mindfulness.
Open to beginning meditators as well as seasoned practitioners. This retreat is taught in English.
Un coeur vaste, stable et qui vibre avec Pascal Auclair
Ensemble, nous cultiverons le courage de faire face à la réalité telle qu'elle est : changeante et imprévisible. Nous ferons en sorte que cette rencontre intime devienne la porte d'entrée qui nous mènera à la tendresse et à la joie. Une présence, tout à fait sensible, engagée, vibrante et calme - sage ! - nous conduira au cœur silencieux et attentionné de la pleine conscience
Ouvert aux méditants débutants ainsi qu'aux praticiens chevronnés.
Cette retraite est enseignée en anglais.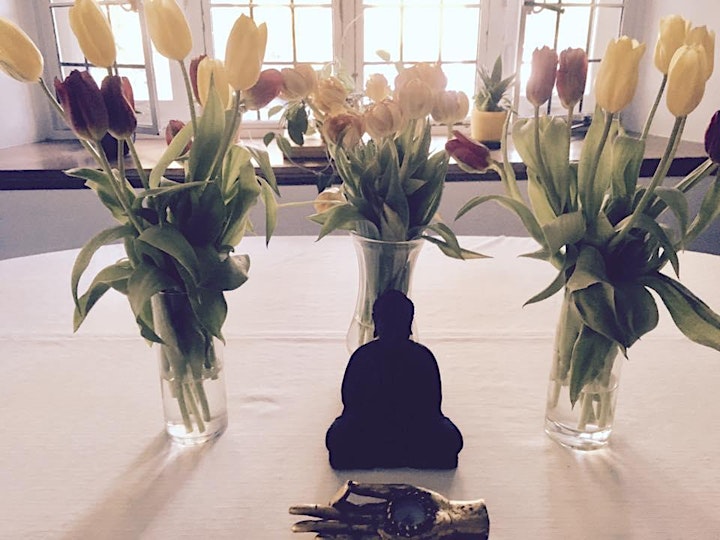 Practical Information
Friday, October 15 from 7 pm to 8:30 pm (Eastern Standard Time - Canada)
Saturday, October 16 from 9 am to 5 pm (Eastern Standard Time - Canada)
Sunday, October 17 from 9 am to 5 pm (Eastern Daylight Time - Canada)
Schedule: The daily schedule is below. Also, it is ok if you can't attend all of the retreat.
Where: On Zoom - the link will be sent 24 hours before the retreat begins.
How to prepare: Find a calm and comfortable place in your home. You will need a chair or a meditation cushion or bench. Scroll down to find more information!
Cost: Fees are on a sliding scale basis that allows participants to pay according to individual means. TNI is dedicated to offering affordable rates to all. Scholarships are also available. Please contact info@truenorthinsight.org. Everyone is welcome. Thank you for supporting TNI's longevity!
Teacher Dana: Our teachers are being hit hard by the cancellations of residential retreats across Canada and the US. Please note that the cost of the retreat covers only the administrative side of the retreat, not any payment to the teachers. Please consider giving a gift of Dana to the teachers. Following the 2,600-year-old Buddhist tradition, the teachings are considered priceless and are offered freely. At the end of the retreat you will be invited to offer dana, or donations, to the teachers.
Cancellation fees: Please let us know as soon as possible if you have to cancel. Refunds are available if you cancel more than 24 hours before the retreat begins.
We request that you arrive before the retreat begins. The Zoom space will open 15 minutes before the retreat starts.
Information: retreats@truenorthinsight.org
The teacher
Pascal Auclair - Pascal (he, him) is a TNI Guiding Teacher. He has been immersed in the dharma since 1997. He leads retreats in Europe and North America, often at the Insight Meditation Society in Massachusetts and at Spirit Rock Meditation Center in California. A co-founder of TNI, he enjoys sharing the Buddha's teachings with all curious people.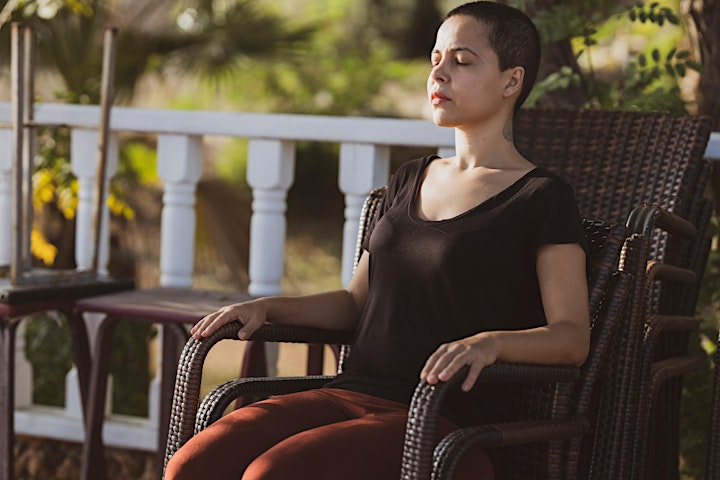 How to Prepare for Your Retreat
Meditation retreats are an invitation to create a space where you can take care of yourself and take time off from your daily life. With the goal of deepening inner calm, silence is an essential tool for this noble exploration of ourselves and allows us to listen deeply in this space of discovery.
For an online retreat at home, it's important to prepare a supportive environment in advance:
Find a clean, quiet place where you can be alone, in silence, without being disturbed.
Limit the use of electronic devices to just what you will need for the retreat (phone, laptop, or tablet). If possible, close all apps except for Zoom, deactivate different notifications.
We are aware that the current situation may require that you give attention to those you share your home with, and that you may need to be available for them. Do the best you can to offer yourself a supportive environment for your retreat. Your intention and your commitment are your best supports.
Meditation Supports
A chair, cushion or meditation bench for sitting meditation.
A blanket or shawl in case you get cold.
Water to stay hydrated during the day.
Daily Schedule
Friday October 15 -- Eastern Daylight Time (Canada)
7 to 8:30 pm introduction + sitting
Saturday October 16 & Sunday October 17 -- Eastern Daylight Time (Canada)
9:30 welcome + sitting
10:30 walking
11:00 sit
11:30 q+a
12:00 lunch
2:00 sit
2:30 walking
3:00 talk
3:45 walking
4:15 guided metta sit
4:45 end
Date and Time
Location
Refund Policy
Refunds up to 1 day before event
Eventbrite's fee is nonrefundable.