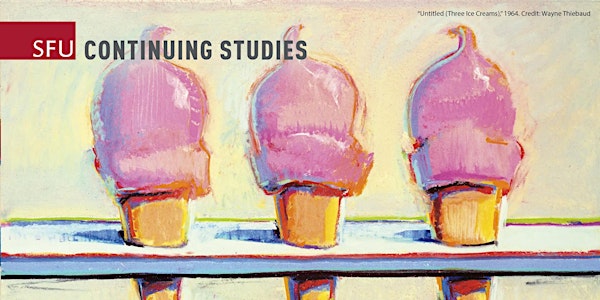 A Visual Feast: Images of Food and Dining in Western Art
Join SFU's Liberal Arts & 55+ Program for a free lecture on October 7.
About this event
Imagery of food and its consumption has inspired artists for centuries. Such images can be symbolic, suggesting themes of religion, morality, fertility or joyous celebration of life. Modern artists create images of food to comment consumerism, the environment and body image; some even taking food as their medium! We will look at masterpieces including Leonardo da Vinci's Last Supper, Vincent Van Gogh's Potato Eaters and Pop artworks by Roy Lichtenstein, Wayne Thiebaud and Andy Warhol. We will appraise provocative recent works such as Jana Sterbak's Vanitas Flesh Dress and Gina Beaver's large scale oil paintings of edibles.
This lecture is presented by the SFU Liberal Arts & 55+ Program.
Lecturer
Efrat El-Hanany is a faculty member in the Art History and Women and Gender Studies departments at Capilano University. An art historian, she specializes in the visual culture of the Italian Renaissance with additional interests in traditions of Jewish art, contemporary art, and the art of China.
She graduated from Hebrew University in Jerusalem with a BA in the history of art and East Asian studies and a BA in education. After several years' experience teaching and developing educational programs at the Israel Museum in Jerusalem, she went on to earn an MA and a PhD from Indiana University. Her PhD dissertation, Beating the Devil: Images of the Madonna del Soccorso in Italian Renaissance Art (2006), focuses on issues of iconography, gender, and social and religious history.
She has published on diverse topics, presented at numerous academic conferences, and taught for many years at various cultural institutions around Vancouver and beyond.