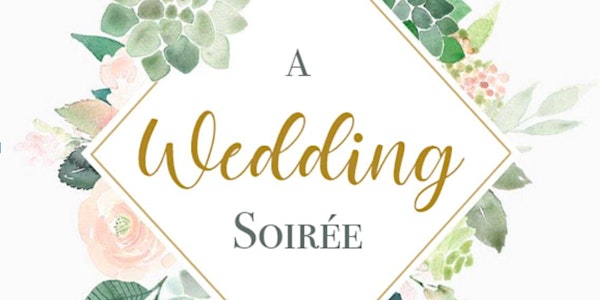 A Wedding Soiree at Beacon Harbourside Resort
Join us at the picturesque Beacon Harbourside Resort for an open house
Date and time
Sat, Apr 22, 2023 1:00 PM - 7:00 PM EDT
Location
Beacon Harbourside Restaurant 2793 Beacon Boulevard Lincoln, ON L0R 1S0 Canada
About this event
Join us!
𝔸 𝕎𝕖𝕕𝕕𝕚𝕟𝕘 𝕊𝕠𝕚𝕣𝕖𝕖 𝕨𝕚𝕝𝕝 𝕓𝕖 𝕙𝕠𝕤𝕥𝕚𝕟𝕘 𝕒 𝕨𝕖𝕕𝕕𝕚𝕟𝕘 𝕠𝕡𝕖𝕟 𝕙𝕠𝕦𝕤𝕖 𝕒𝕥 𝕥𝕙𝕖 𝔹𝕖𝕒𝕔𝕠𝕟 ℍ𝕒𝕣𝕓𝕠𝕦𝕣𝕤𝕚𝕕𝕖 ℝ𝕖𝕤𝕠𝕣𝕥 𝕠𝕟 𝕊𝕒𝕥𝕦𝕣𝕕𝕒𝕪 𝔸𝕡𝕣𝕚𝕝 𝟚𝟚𝕟𝕕 𝟚𝟘𝟚𝟛.
𝕄𝕖𝕖𝕥 & 𝔾𝕣𝕖𝕖𝕥 𝕝𝕠𝕔𝕒𝕝 𝕨𝕖𝕕𝕕𝕚𝕟𝕘 𝕚𝕟𝕕𝕦𝕤𝕥𝕣𝕪 𝕓𝕦𝕤𝕚𝕟𝕖𝕤𝕤𝕖𝕤, 𝕚𝕟 𝕥𝕙𝕖 ℕ𝕆𝕋𝕃 𝕒𝕣𝕖𝕒 , 𝕖𝕩𝕡𝕝𝕠𝕣𝕖 𝕥𝕙𝕖 𝕟𝕖𝕨𝕝𝕪 𝕣𝕖𝕟𝕠𝕧𝕒𝕥𝕖𝕕 𝕧𝕖𝕟𝕦𝕖 𝕗𝕠𝕣 𝕗𝕦𝕥𝕦𝕣𝕖 𝕔𝕖𝕝𝕖𝕓𝕣𝕒𝕥𝕚𝕠𝕟𝕤
𝕃𝕚𝕧𝕖 𝔼𝕟𝕥𝕖𝕣𝕥𝕒𝕚𝕟𝕞𝕖𝕟𝕥
𝔽𝕠𝕠𝕕 𝕊𝕒𝕞𝕡𝕝𝕚𝕟𝕘𝕤
𝔼𝕩𝕔𝕝𝕦𝕤𝕚𝕧𝕖 𝕤𝕙𝕠𝕨 𝕡𝕣𝕠𝕞𝕠𝕤 & 𝕔𝕠𝕟𝕥𝕖𝕤𝕥𝕤
𝕀𝕟𝕥𝕖𝕣𝕒𝕔𝕥𝕚𝕧𝕖 𝔼𝕩𝕙𝕚𝕓𝕚𝕥𝕠𝕣 𝕓𝕠𝕠𝕥𝕙𝕤
𝔸𝕝𝕝 𝕠𝕟𝕝𝕚𝕟𝕖 𝕥𝕚𝕔𝕜𝕖𝕥 𝕡𝕦𝕣𝕔𝕙𝕒𝕤𝕖𝕣𝕤 𝕨𝕚𝕝𝕝 𝕙𝕒𝕧𝕖 𝕔𝕙𝕒𝕟𝕔𝕖𝕤 𝕥𝕠 𝕨𝕚𝕟 𝕕𝕠𝕠𝕣 𝕡𝕣𝕚𝕫𝕖𝕤
Door prize sponsors:
A Wedding Soiree
Beacon Harbourside Resort
Hypnotize Lashes
First 100 attendees will receive a curated gift bag from our sponsors including:
The Honey Bee Store
The Nail & Champagne Bar gift cards
Hazy Herbals
Hypnotize Lashes
Invitations by Amanda
Beacon Harbourside Resort
A Wedding Soiree
VCRecordings
* * please note tickets are available to purchase online until Saturday April 15th.
Tickets will also be available to purchase at the door for $20 (cash only)
** children under 16 and seniors over 65 are free to attend
** LGBTQ friendly event
FAQs:
Parking:
Free onsite, ample parking available
Are tickets transferrable:
Yes, you are able to transfer your tickets to another attendee, kindly send us an email and we will gladly assist
How is our event different than other wedding shows?
Our vendors are selected based on quality of service and products
Our events are intimate, newly engaged will have quality time to speak to each vendor
All attendees will walk away with a promo towards the venue for future use
Where can I find information to be an exhibitor:
Kindly visit our website aweddingsoiree.ca for more information