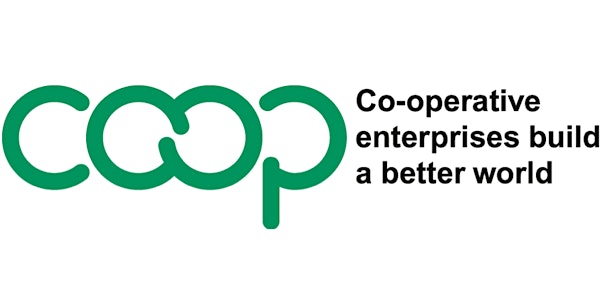 A Workshop to Promote Strategic Collaboration
Location
Sally Horsfall Centre (Room SHE 660)
99 Gerrard Street East
Toronto, Ontario
Canada
Description
Co-operatives in Canada date back to the end of the 19th century. Initially, agricultural marketing and purchasing societies, along with credit unions, were amongst the most dominant forms co-operative enterprises. By the mid 20th century, co-operatives in other sectors would become more prominent, including housing and forestry. Today, co-operatives in Ontario generate $5.97 billion annually and employ 57,000 people in sectors as diverse as agriculture, financial services, arts & entertainment, renewable energy and, increasingly, in health care, employment generation for marginalized groups and related service provision. Concerns about rising income inequality, negative climate change impacts, youth unemployment, and an aging population have refocused attention on the unique ability of the co-operative model to promote social justice and more egalitarian wealth generation through democratic governance.
The purpose of this workshop is to strengthen existing relationships between the co-operative sector and post-secondary institutions and to investigate new opportunities for collaboration. The workshop will feature facilitated discussions among co-operative and post-secondary leaders. Concurrent streams will explore opportunities and resource requirements to integrate co-operatives and the co-operative model into:
Curriculum

Innovation Centres

Experiential education
These discussions will be supported by short presentations and case studies that highlight innovative co-operative models, the benefits of the co-operative model to start-up enterprises, and the career opportunities available to students within the co-operative sector.
Speakers and facilitators include:
Lucie Moncion: Senator, Government of Canada; Former President & Executive Director of the Alliance des Caisses Populaires de l'Ontario
Fiona Duguid: President, Canadian Association for Study of Co-operation
Leanne Unruh: Worker Director, West-End Food Co-op

Paul Cabaj: Manager of Cooperative Development and Strategic Partnerships, Co-operatives & Mutuals Canada

Peter Cameron: Executive Director, the Ontario Co-operative Association
Program (see here for full agenda)
8:30 – 9:00 – Registration, Coffee
9:00 – 9:30 – Introduction to the Event
9:30 – 10:30 – Break-out Session (Curriculum, Experiential Education, Innovation)
10:30 – 11:00 – Networking, Coffee
11:00 – 12:00 – Break-out Session (Curriculum, Experiential Education, Innovation)
12:00 – 12:30 – Wrap-up and Next Steps
12:30 – 1:45 - Lunch and Keynote address by Senator Lucie Moncion