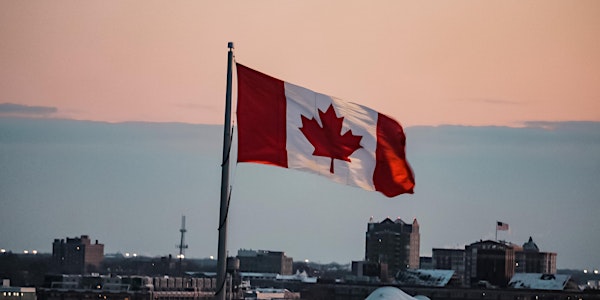 A World in Flux: Foreign Policy Options for the Next Canadian Government
The Canadian federal election will take place on Sept. 20. Join us for a discussion on foreign policy challenges facing the new government.
About this event
The 2021 Federal Election takes place in an international climate of continued turmoil and uncertainty. Foreign policy is rarely a vote winner, but the COVID-19 pandemic is a stark reminder that in a globalized world our daily life — our jobs, safety and wellbeing — is intimately connected to international events and politics. How can the next Canadian government design a foreign policy that is fit for purpose in a turbulent, multipolar world order? What will the emerging 'Biden doctrine' mean for the Canada-US relationship? How should Canada deal with China? What does the rise of populism and authoritarianism mean for Canada? These are some of the pressing questions our panelists will consider in this debate on the foreign policy challenges and opportunities for Canada's next government.
Speakers:
Senator Peter M. Boehm, Independent Senators Group, Chair of the Senate Standing Committee on Foreign Affairs and International Trade
Andrea Charron, Associate Professor and Director of the Centre for Defence and Security Studies (CDSS) at the University of Manitoba
Bessma Momani, Professor of Political Science at the University of Waterloo
Roland Paris, Professor of International Affairs and Director of the Graduate School of Public and International Affairs at the University of Ottawa
Chair:
Madelaine Drohan, Senior Fellow, Graduate School of Public and International Affairs at the University of Ottawa and former Economist correspondent