AAP 2018 Calgary Administrative Conference - "Dedicated to your Success"
Description
Calgary Branch welcomes you to attend our 2018 Administrative Conference "Dedicated to your Success" on March 22, 2018. Our mission is "Professionalism Through Education" and our passion to connect with Administrative Professionals who appreciate diversity, are looking for value, significance and empowerment; and lastly who want to be identified as a "professional".
Included in Registration: Educational materials, buffet luncheon, and refreshments throughout.
Onsite: Exclusive partnership representatives, local vendors and shopping experiance, directly off the C-Train line and close to local transit, parking lot accross the street.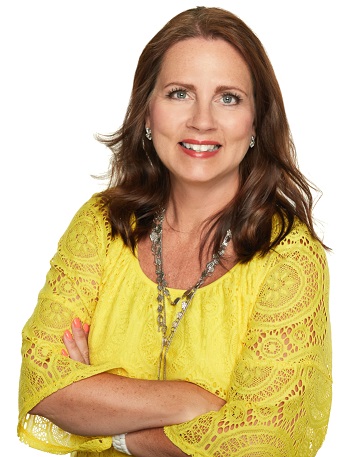 Sue Styles
BE EXTRAORDINARY – RIGHT WHERE YOU ARE - Turning Support Staff into Support Stars
Whatever stage you are at in your career, there is always a next step. Join Sue Styles in discovering the next steps for you to reach your dreams! Develop easy-to-implement proactive strategies to better predict, plan, and prepare for the future while avoiding problems along the way. At the end of this session audience members will recognize their ability to gain control of projects, priorities and deadlines.
Self-made expert, Sue Styles knows the mindset it takes and the roadmap to follow to increase your success at work and increase your enjoyment of life. Sue spent more than a decade in a supportive role for the some of the highest producing teams of Realtors in Calgary, has written two books about her expertise and presents at national conferences, associations and local brokerages. www.suestyles.com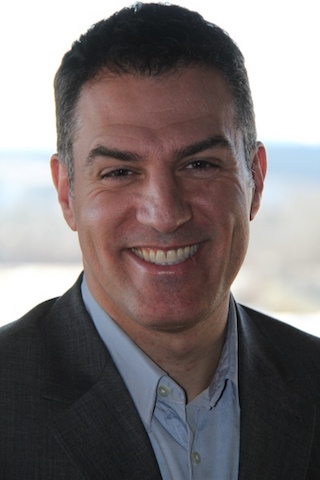 Marco Iafrate
A SECOND OF COURAGE IS ALL IT TAKES - How the Smallest Action Can Change Your Life
Come and discover how small acts are the moments of greatest courage. Moments of choice seem insignificant but can be the choice that can surprisingly change the course of your life. In this session Marco shares how Small Acts of Courage – simple, everyday actions that happen in an instant – can transform your life. At the end of this session, audience members will leave feeling inspired, empowered and filled with hope.
With over 18 years in the wellness and human development fields, Marco Iafrate helps organizations create high performance and healthy environments. Throughout his career as a professional speaker, facilitator and coach Marco has worked with thousands of individuals struggling to maintain balanced, fulfilling lives and make progress on their most important goals. Marco combines engaging concepts, inspiring calls to action and personal experience to truly motivate change and initiative. Marco holds a Bachelor of Science in Physiology, is a certified fitness instructor, certified master coach and is currently work towards his Master's degree in Adult Learning at the University of Calgary.
SYMPOSIUM SESSIONS - Calgary branch will lead you through three impactful pod sessions where you will leave with tips and tools to dedicate to your success. Success in your education, career, and your personal life.
1) IMAGE & ETIQUETTE- Building your personal brand is just as important as building your company's brand. This starts with your "image," which is a reflection of how you build your portfolio. This pod is designed for every stage in your career, whether you are currently working in your dream job or starting your job hunt. This pod will leave you with insightful and powerful tools to assist you with putting your best image forward.
2) TOP 10 ADMINISTRATIVE APPS - Blow your coworkers away with your heightened levels of efficiency and job satisfaction. Techniques and strategies aren't enough if you don't have the tools needed to stay relevant; get equipped with todays latest technologies. This pod session will guide you through cutting edge administrative applications that are designed to boost your productivity.
3) BE AN EXCEL POWERHOUSE - Navigate like a pro so you can fly through your workload. Make your spreadsheets sizzle with a guided expert who will teach you how to manipulate content with effective advanced features and easy to learn tricks. Go from a spreadsheet rookie to rock star with this pod that will impart information to even the most experienced excel user.
AGENDA
8:00 – 8:30 Registration
8:30 – 8:45 Presidential Welcome
8:45 – 11:00 Sue Styles – Be Extraordinary, Right Where you Are
11:00 – 11:30 Vendors and Networking
11:30 – 12:30 Lunch
12:30 – 2:00 Symposium Sessions
2:00 – 2:15 Coffee Break
2:15 – 3:30 Marco IaFrate – A Second of Courage is all it Takes
3:30 - 4:00 Closing Remarks, Door Prizes, Silent Auction
ACCOMMODATION
Please quote "AAA" to receive your special room rate for $119 per night
Exciting Opportunity!
If you'd like to have a vendor table for the tradeshow, please contact Allison at aap.calgary.engage@gmail.com
Cost $100 per table