Abbotsford School District Presents: K-12 Conference - Aboriginal Worldviews and Perspectives in the Classroom

Friday, 25 November 2016 from 8:00 AM to 3:00 PM (PST)
Event Details



Join us for this special event!
hosted by
Abbotsford Middle School and
Abbotsford Aboriginal Education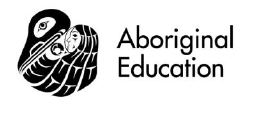 This is an excellent opportunity to gain better understanding and make important connections to the new curriculum.  The conference features a wide range of workshops to choose from, with teachers and leaders sharing ideas, knowledge and lessons on ways they have embedded aboriginal perspecives in the classroom.  
Abbotsford Middle School:
http://abbymiddle.sd34.bc.ca/about
Abby Middle is a vibrant learning community that nurtures self-esteem through support and encouragement..... an interdisciplinary approach, with its emphasis on seeing the interrelated aspects and interconnectedness of our world. There is a heavy emphasis on global awareness and being internationally-minded, and in our vast world made tiny by technology, these are important qualities and concepts for 21st Century education.
CommunityAboriginal Centre:    http://aboriginal.sd34.bc.ca/ 
From the 'Guiding Principles',  Aboriginal Education Enhancement Agreement (at link above):  We are committed to the improvement of Aboriginal student achievement. It is recognized that the success of Aboriginal students is holistic.... the development of the student as a whole (which includes academics, culture, language, and spirituality.)
From the 'Guiding Principles',  Aboriginal Education Enhancement Agreement (at link above)
Our Keynote, Perry Smith, Director of Instruction: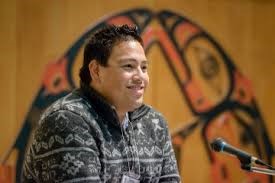 Perry Smith, Director of Instruction, Curriculum,  Abbotsford School District.  Perry is passionate about integrating Aboriginal Worldviews and Perspectives into instructional and assessment practices. Perry will be sharing his perspective as to how we can meaningfully create culturally responsive classrooms.
Guest Speakers:
Nicola Campbell is Nle7kepmx, Nsilx and Métis. Her books have received many awards and was recently named as the #1 book by CBC to teach children about residential school.
Carolyn Durley, District Teacher, Kelowna, weaving Aboriginal Perspectives into our Classroom Culture and Practice in her hands-on sessions. 
For more information and Workshop descriptions go to: 
http://www.middleschooleducators.com/
Shape of the Day:
8:00-8:30 AM    

Registration & Light Breakfast - Abbotsford Arts Centre (enter the Heritage Foyer at Abbotsford Senior, outside the PIT).

8:45-10:00 AM   

Welcome  and Keynote Speaker, Perry Smith - Abbotsford Arts Centre Auditorium

10:00-10:30 AM        

Break - move to Abbotsford Middle (sessions and lunch all here)

10:30-11:30 AM       

A  Sessions

#A1-A13                                 

11:45-12:45 PM 

B Sessions

#B1-B13

12:45-1:30 PM  

Lunch:  Sto:lo Catering - Abbotsford Middle Gym 

1:30-2:30 PM

C Sessions

#C1-C12

 
FAQs:
*What are my parking options for the event?   Please park at Abbotsford Senior, Godson Elementary and Saint Ann's Church located just south of Abbotsford MiddleSchool. Parking at Abbotsford Middle School will be reserved for staff and presenters only – thank you.
*Where can I contact the organizer with any questions?  
Registration Questions: Susan Green - Angus MacKay's office - 604-859-4891 local 1233, susan_green@sd34.bc.ca;                                                       
Conference Details: Jamie Beck, Principal Abbotsford Middle: jamie_beck@sd34.bc.ca; Darlene MacDonald, Principal, Community Aboriginal Centre: darlene_macdonald@sd34.bc.ca
*Do I have to bring my printed ticket to the event?  No, but please be sure to pick up your name tag at the registration table - this will include your ticket for lunch. Thank you!
********************
When & Where

Welcome/Keynote: Abby Arts Centre 2329 Cresc Way
Sessions/Lunch: Abby Middle School 33231 Bevan Ave
Abbotsford, BC
Canada

Friday, 25 November 2016 from 8:00 AM to 3:00 PM (PST)
Add to my calendar