Abbotsford WAITING CHILD FREE INFO SESSION

Multiple Dates
Event Details

 
Waiting Child Information Session
Come and learn about BC's Waiting Children - over 1000 children in BC foster care are waiting for adoptive families. Topics include: who are the children, why they come into care, special placement needs, the adoption process and key issues for families. Co-presented by AFABC and MCFD.
Abbotsford: MCFD Office, 2828 Cruickshank Street
Dates: Tuesday April 16 or Monday June 17
Time: 7pm to 9pm
Cost: No Charge
Audience: Prospective adoptive parents
Event Details:
Arrival: Please plan to arrive 15 minutes prior to start time for this event.
Parking: Free parking 
Access: Fully wheelchair accessible.
Provided: Coffee and snacks. 
Note: This workshop is for adults only please.
Cancellation Policy: This workshop is free, but please notify if you wish to cancel.
 
For more info: Contact Jen Hillman jhillman@bcadoption.com /604.320.7330 #101 Visit AFABC at www.bcadoption.com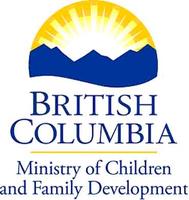 Organizer
AFABC is a non-profit organization that provides province-wide support services and information to people who are beginning to think about adoption, people who have decided to adopt, and those who have already had a child or children join their family. AFABC also plays a significant role in promoting awareness and recruiting families for the close to 1000 children waiting in foster care for an adoptive family.
AFABC was started around a kitchen table in 1977 by a small group of adoptive parents who needed to share ideas, information, and support.
Vision: A Family for Every Child
Mission: To promote and support adoption
For further information about our support services and available workshops, please visit our website at www.bcadopt.com.