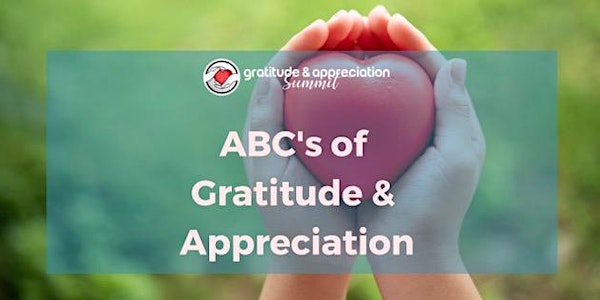 ABC's of G.A.S. - Show Up With Kindness & Reap Abundance with Randy McNeely
Gratitude & Appreciation Workshop Series
About this event
Join us as we spotlight experts in Gratitude and Appreciation.
ABC's Workshops give you the opportunity to learn from the experts on how to intentionally implement gratitude into your daily life.
Workshop Description:
Key Points:
Kindness X 2 = Abundance.
2 Points of Kindness: 1) Show up with Kindness for yourself 2) Show up with Kindness for others
Reap abundance through positive relationships and opportunities.
About Randy McNeely:
Randy McNeely is an author, speaker, singer, song writer, podcast host, passionate kindness advocate, and kindness leadership coach.
He is the founder of The PEPOK Institute – helping individuals and organizations create intentionally designed world-class personal and professional cultures through the positive engagement and economic power of kindness.
Randy authored The Kindness Givers' Formula: Four Simple Steps for Restoring Light, Hope, Love, Unity and Peace to Our Troubled World. He is also the recent author of Daily Dose of
Positive – Volume 1: 90 Days of Timeless Nuggets to Enhance Your Life.
Randy is also the executive producer for The Kindness Factor, a kindness driven reality TV showsharing interesting, compelling, and emotionally engaging stories of amazing individuals and organizations.
Randy is married to the amazing Kimberly McNeely. They are blessed to be the parents of five children—four daughters and one son.
Randy McNeely - The Kindness Giver
randy@randymcneely.com | randymcneely.com