Description
YEEHAW! ABM ANNUAL STAMPEDE BREAKFAST!
Join us on July 13th for our annual ABM College Stampede Breakfast at our future campus location at 112 28th Street SE! The morning will be filled with live music entertainment, delicious pancakes, contest draws and FREE MASSAGES from our massage therapy students! Don't miss out, admission is FREE!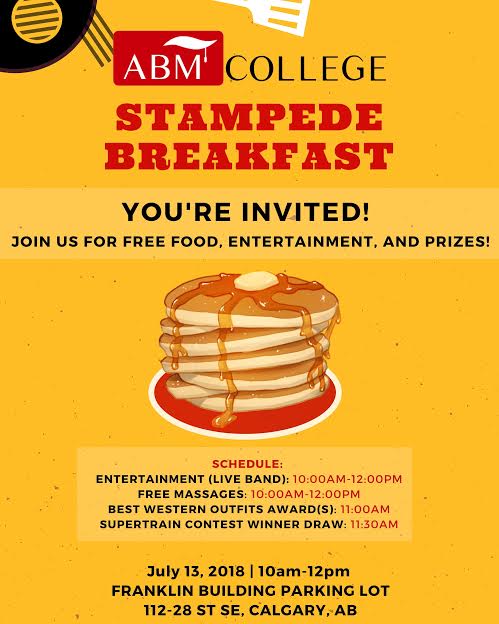 Also don't forget to enter our Spot the ABM Supertrain Contest for your chance to win $500.00! We will draw the winner at our Stampede Breakfast Event! Contest details on our FACEBOOK PAGE!