Description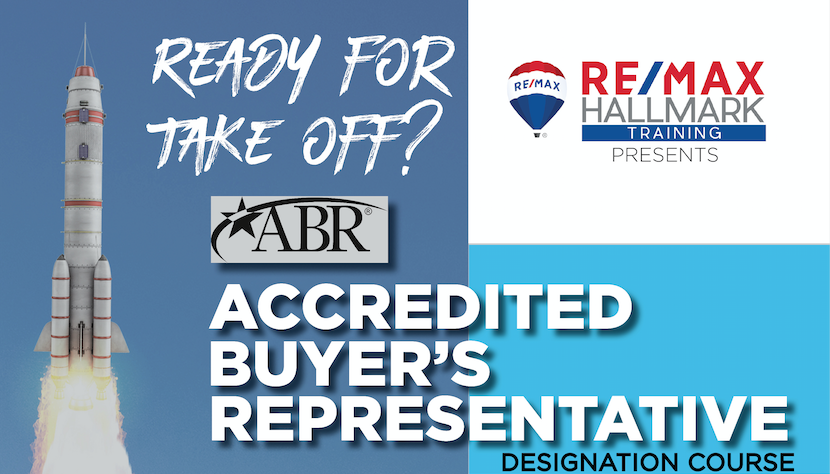 IS THIS COURSE FOR YOU?
- I don't always get the Buyers Representation Agreement Signed
- I've either reduced my fee or lost a fee working with a buyer
- I get the Buyer Representation Agreement signed during the offer process
- I have difficulty explaining the compensation in the buyer agreement
- I'd like to get a system in place to increase my professionalism and establish my value with Buyer Clients
- I'd like to be confident showing ANY property to my buyers because my compensation has already been addressed and negotiated
- I want to know how to conduct a professional intake interview with a buyer before I start working with them
- I want to increase my income and decrease/eliminate time spent with unsuccessful transactions
COURSE OBJECTIVES
The overall goals of the Accredited Buyers Representative (ABR®) Designation course are to:
- Provide the quality of service and degree of fidelity to buyers that sellers have customarily enjoyed.
- Offer ideas and methods for building a buyer representation business.
- Develop a self-customized tool for conducting a buyer counseling session.
- Integrate fundamental concepts crucial for success in Buyer Representation
THIS IS A 2 DAY COURSE.
Day 1 is Monday, September 30th at 9:00am
Day 2 is Wednesday, October 2nd at 9:00am
Fee for the class is as follows:
$199.00 plus Hst for Hallmark agents
$255.00 plus Hst for all other agents
a light lunch is included with your fee.
**Please note this is a scent-free session, please refrain from wearing scented products at this event. We have guests with allergies in attendance**