This is a two part series, January 14 and 21st, 3:30-5:30pm.
About this Event
The Vancouver Visual Art Foundation invites you to get creative with our Online Art Classes. We feature talented artists from our incredible Art Vancouver to teach their skills online.
Abstract Trees Palette Knife Painting Art Class
In this two part series, you will learn how to use a palette knife and paint abstract trees through layers and lots of colours. Discover the joy as Sky Lilah teaches you the techniques of painting vibrant, eye-catching trees with a palette knife!
DATES:
Part 1: Thursday, January 14th, 2021
Part 2: Thursday, January 21st, 2021
TIME: 3:30PM - 5:30PM
MATERIALS:
Students are expected to provide their own supplies in order to participate.
Palette Knife: You can use your preferred shape - the instructor uses this one
Canvas (your preferred size & shape)
AMSTERDAM Acrylic Paint: Pink, Red, Blue (a few shades), Black, White, Yellow, Orange, Purple
Pencil & Eraser
Paper towel
Palette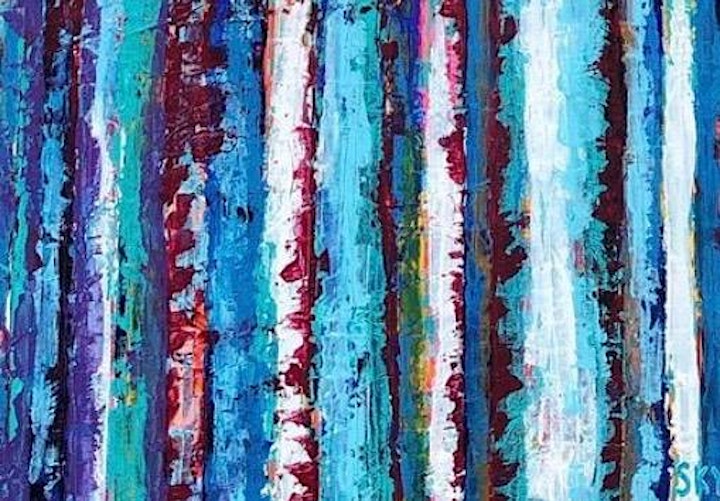 Date and Time
Location
Refund Policy