AC Alumni Give Back: Sabrina Adair, Founder and CEO of Enabling Adaptations
Join us for this fireside chat featuring Founder and CEO of Enabling Adaptations, Sabrina Adair and CEO of the AC, Jay Krishnan
About this event
AC Alumni Give Back: Fireside Chat with Sabrina Adair, Founder and CEO of Enabling Adaptations
Tuesday September 28, 2021 | 10:00 a.m. - 11:00 a.m. ET | Online Event
AC Alumni Sabrina Adair has learned a lot since becoming the Founder and CEO of Enabling Adaptations. Our Alumni have done the research, found the right market, developed a killer product, and created an outstanding customer experience. In short, when it comes to navigating the challenges of entrepreneurship - they've been there, they've done that!
Join us for a fireside chat featuring Accelerator Centre's CEO, Jay Krishnan, to learn how Sabrina succeeded in becoming a tech founder without a tech background. She's advancing the world of therapy by using technology to meet the needs of patients in a new and innovative way. Get first-hand advice on disrupting the industry and becoming an industry innovator.
Questions?
For more information, please contact the AC Team - info@acceleratorcentre.com
Special thanks to our partner:
Meet our Speaker:
Sabrina Adair, CEO/Founder of Enabling Adaptations, is a practicing occupational therapist and a passionate advocate for parent empowerment. She is a mom of four beautiful children who have taught her patience, perseverance, and compassion and that we're all wonderfully unique individuals with our own unfolding stories. Sabrina's experience working with children has inspired her drive for innovation and inter-professional collaboration. In 2019, she founded Enabling Adaptations, a private online therapy company focused on helping parents and caregivers to find ways to effectively understand and communicate their child's needs in order to create positive environments where children can reach their greatest potential. Sabrina is an award-winning entrepreneur and shares her successful approach to improving children's lives at speaking engagements, parenting workshops, and more. She is an author with her new book Understanding a Child the Occupational Therapy Way (Release date October 2021). Sabrina holds a post-professional Master of Science in Occupational Therapy from Dalhousie University and a Bachelor of Science in Occupational Therapy from the State University of New York at Buffalo.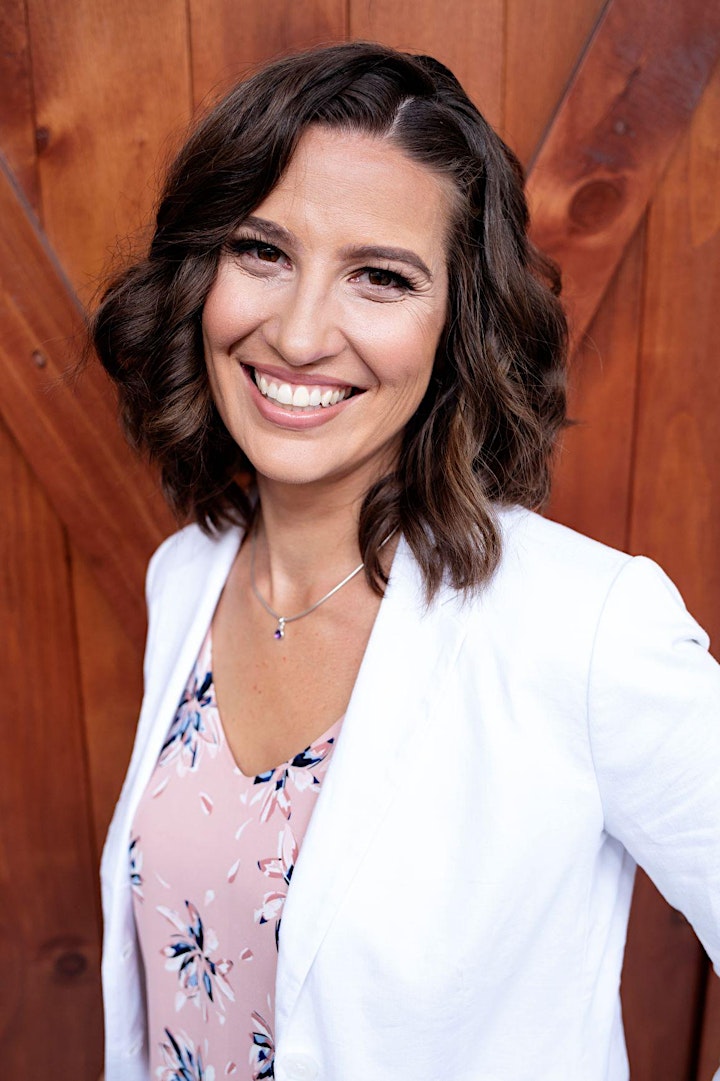 We love our community and like to show it off.
As we adapt to a new normal, please be advised that our Accelerator Centre virtual sessions will be recorded and shared with session participants and Accelerator Centre clients and may be used on our website and social platforms. By attending this session, you consent to be recorded and your comments may be used at the discretion of the Accelerator Centre.
Organizer of AC Alumni Give Back: Sabrina Adair, Founder and CEO of Enabling Adaptations
The Accelerator Centre is an award-winning startup accelerator dedicated to building and scaling sustainable, globally competitive companies and giving startups the highest probability of long-term success. We are ranked the #1 private business accelerator in Canada and are among the World Top 5 due, in part, to our reputation for meaningful, one-to-one mentorship and helping entrepreneurs go from the idea stage to high-growth enterprises.