AC Speaker Series Presents 1945: The Year That Made Modern Canada
Event Information
Refund policy
Refunds up to 1 day before event
Eventbrite's fee is nonrefundable.
1945 set Canada on a bold course into the future. A huge sense of relief marked the end of WWll as the country transformed itself.
About this event
It was a watershed year for Canada and the world. 1945 set Canada on a bold course into the future. A huge sense of relief marked the end of hostilities. Yet there was also fear and uncertainty about the perilous new world that was unfolding in the wake of the American decision to use the atomic bomb to bring the war in the Pacific to a dramatic halt.
On the eve of WWII, the Dominion of Canada was a sleepy backwater still struggling to escape the despair of the Great Depression. But the war changed everything. After six long years of conflict, sacrifice and soul-searching, the country emerged onto the world stage as a modern, confident and truly independent nation no longer under the colonial sway of Great Britain.
Ken Cuthbertson has written a highly readable narrative that commemorates the seventy-fifth anniversary of the end of WWII and chronicles the events and personalities of a critical year that reshaped Canada. 1945: The Year That Made Modern Canada showcases the stories of people—some celebrated, some ordinary—who left their mark on the nation and helped create the Canada of today.
The author profiles an eclectic group of Canadians, including eccentric prime minister Mackenzie King, iconic hockey superstar Rocket Richard, business tycoon E. P. Taylor, Soviet defector Igor Gouzenko, the bandits of the Polka Dot Gang, crusading MP Agnes Macphail, and authors Gabrielle Roy and Hugh MacLennan, among many others. The book also covers topics like the Halifax riots, war brides, the birth of Canada's beloved social safety net, and the remarkable events that sparked the Cold War. 1945 is the unforgettable story of our nation at the moment of its modern birth.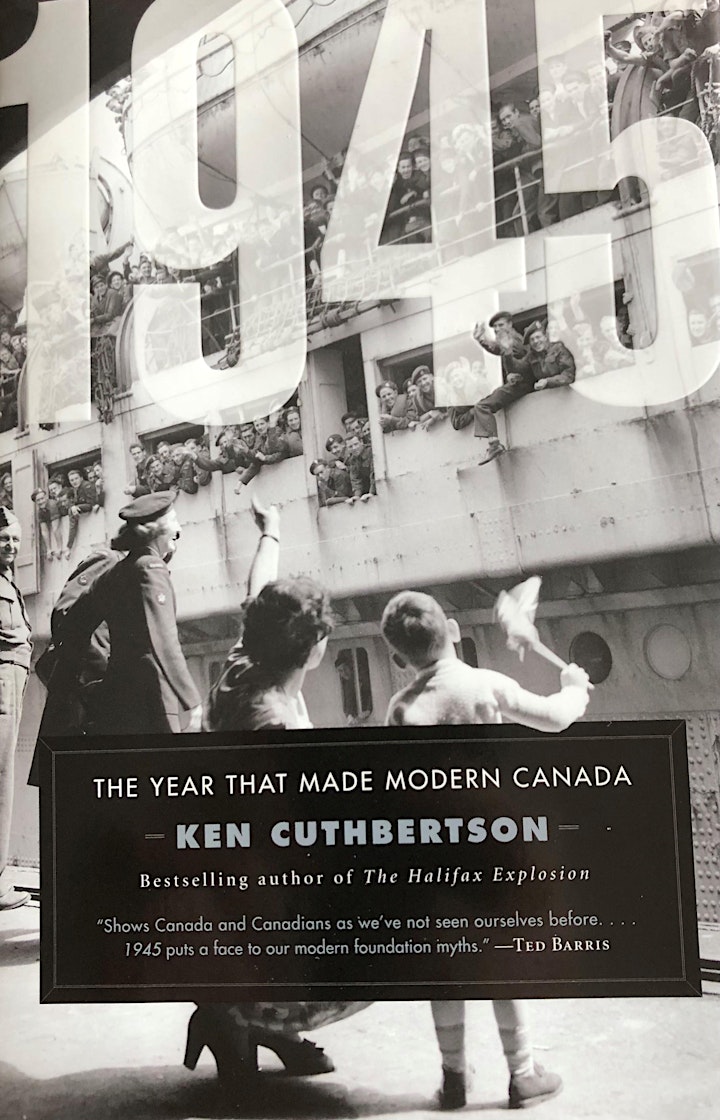 Date and time
Location
Refund policy
Refunds up to 1 day before event
Eventbrite's fee is nonrefundable.
Organizer of AC Speaker Series Presents 1945: The Year That Made Modern Canada
Our beautiful Waterfront Campus is surrounded by scenic countryside, forests, lakes, and rivers–the perfect location for some of the most exhilarating outdoor programs on earth.  We are located in the City of Pembroke, approximately 140 km. northwest of downtown Ottawa. 
Join us and learn first-hand the advantages of studying at a smaller campus where we offer our students exceptional learning opportunities and a friendly, supportive environment.