Description
Welcome to education on location !
KEVIN.MURPHY is bringing their most popular classes to a city near you. Whether you are looking for inspiration in cutting, colouring, styling, or pushing yourself into the realm of becoming an editorial hairdresser, we have a class that will cater to your passion. KEVIN.MURPHY continues to be recognized globally for their innovative approach to education and we hope that you will agree after you experience one of these special classes first hand.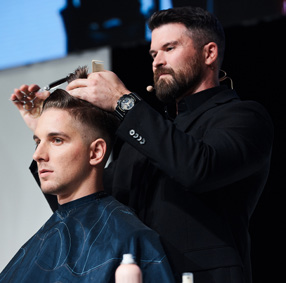 A native Texan, now residing in Los Angeles, Timothy has excelled in the hair industry for more than seventeen years, creating looks for film, Ad campaigns and backstage for many runway shows. With more than ten years' education experience working with renowned educators, he brings his passion and diverse knowledge to KEVIN.MURPHY as a STYLE.MASTER
Timothy approaches education in a way that encourages stylists to understand and achieve their maximum potential, and he firmly believes that mastering technique is key to becoming a successful stylist.